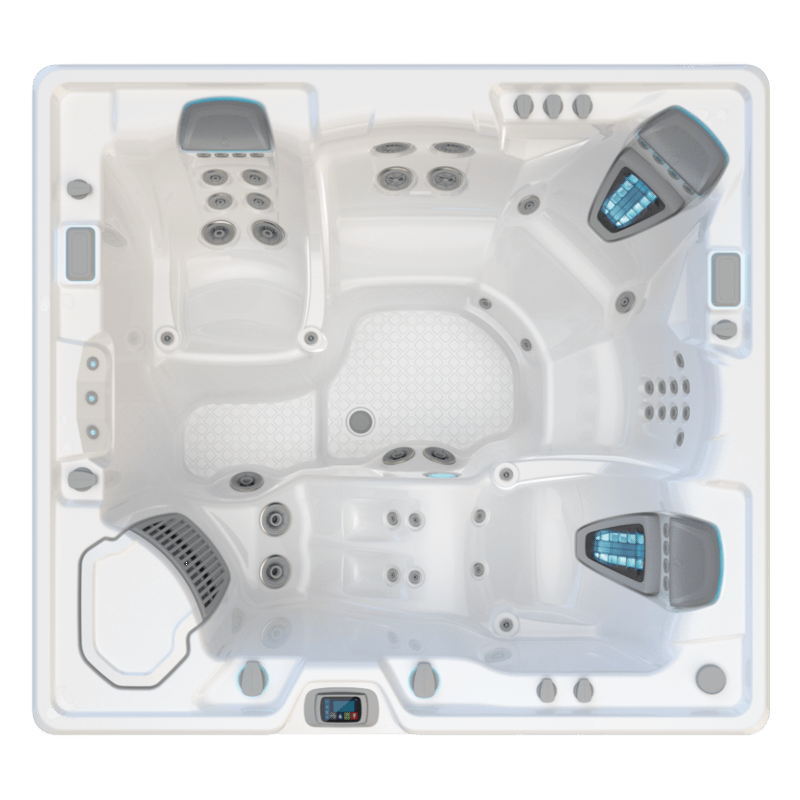 The roomy Envoy boasts several massage options in every seat, such as five different full-body options with two Moto-Massage® DX jets, wrist jets in the lounge and captain's chair, and also foot or ankle massage in every seat.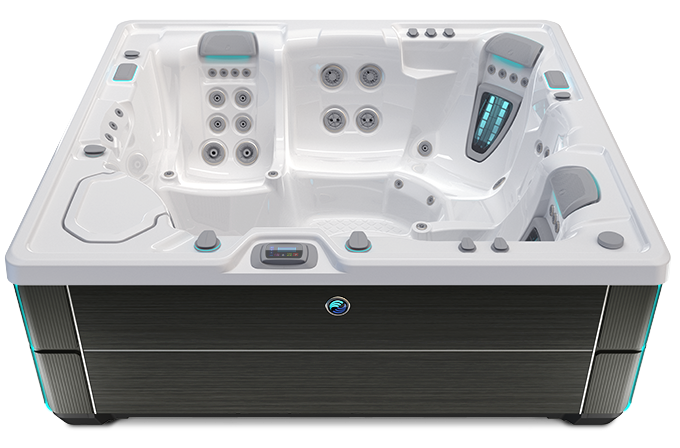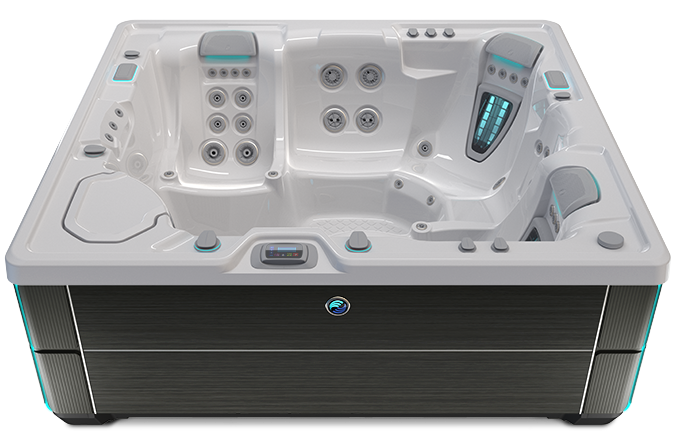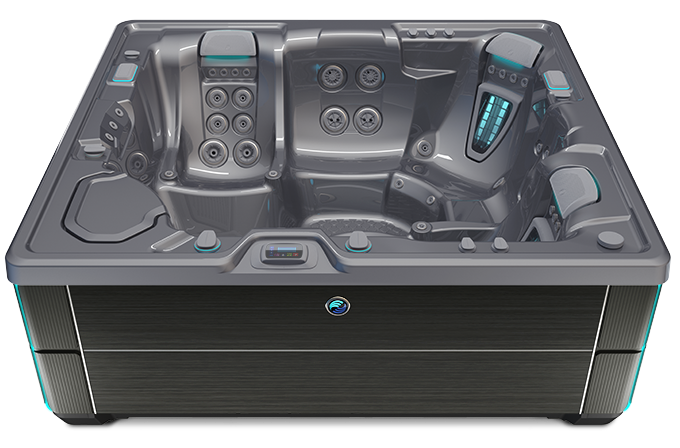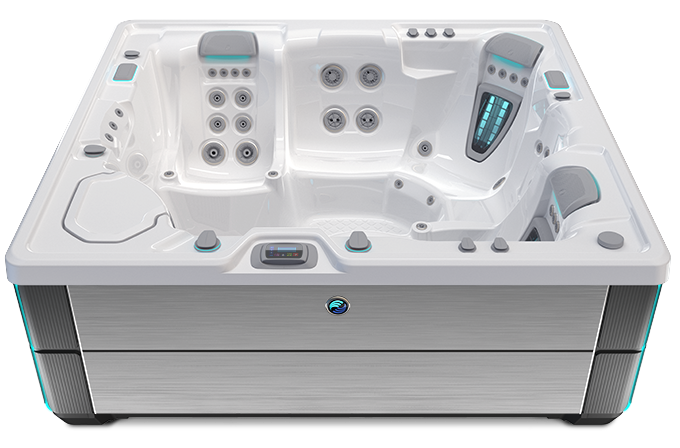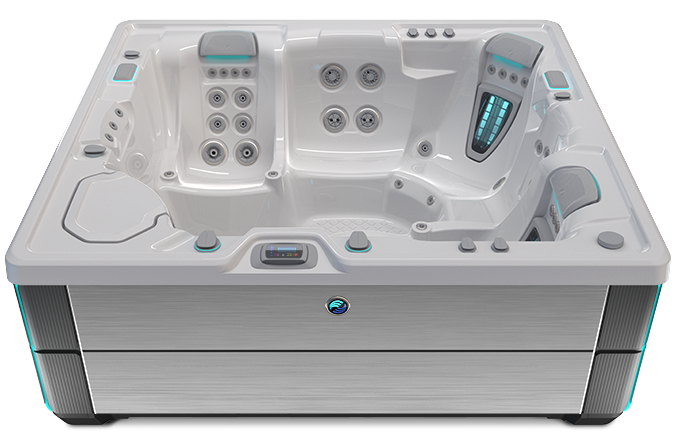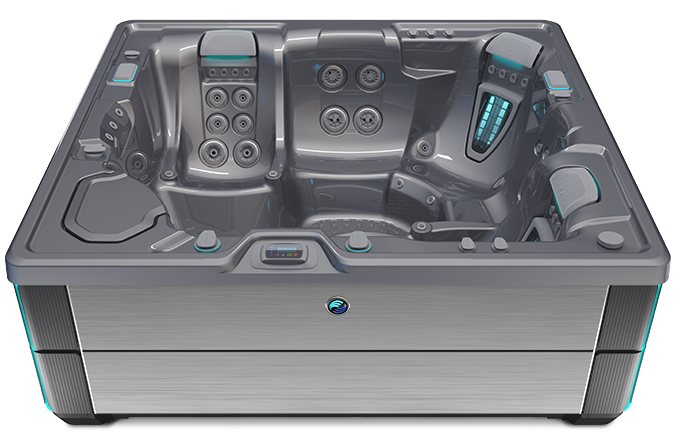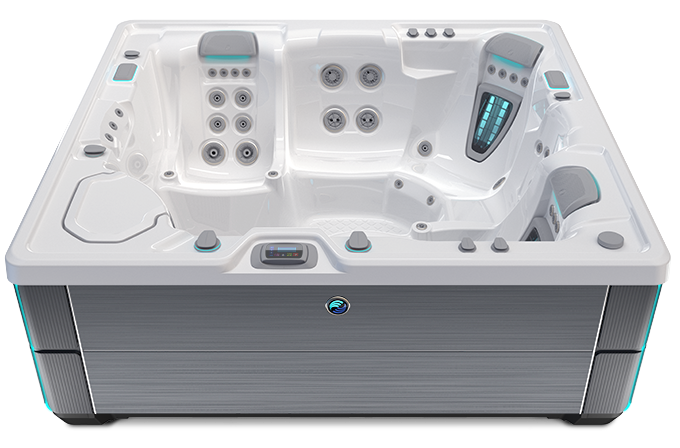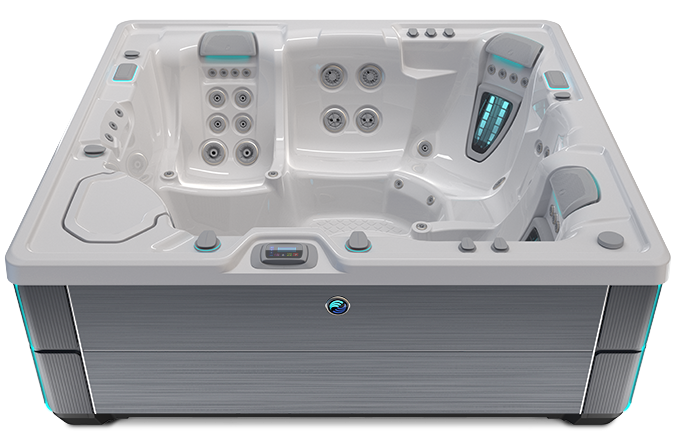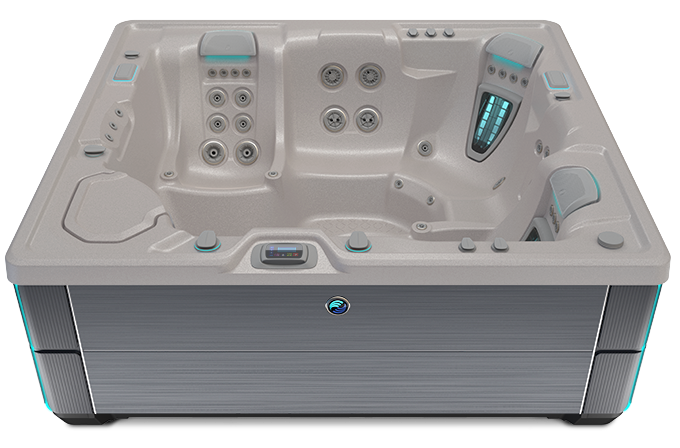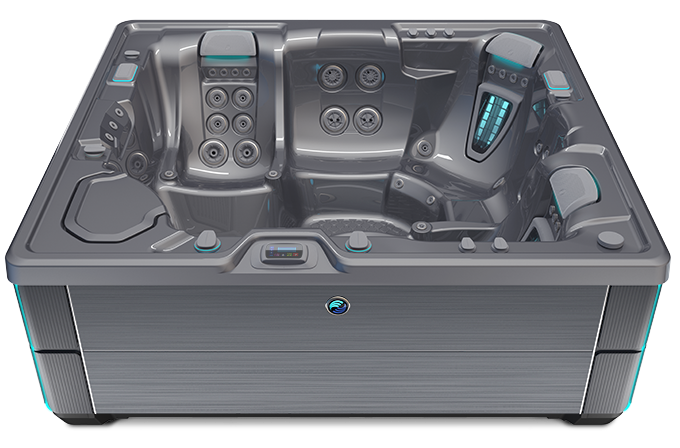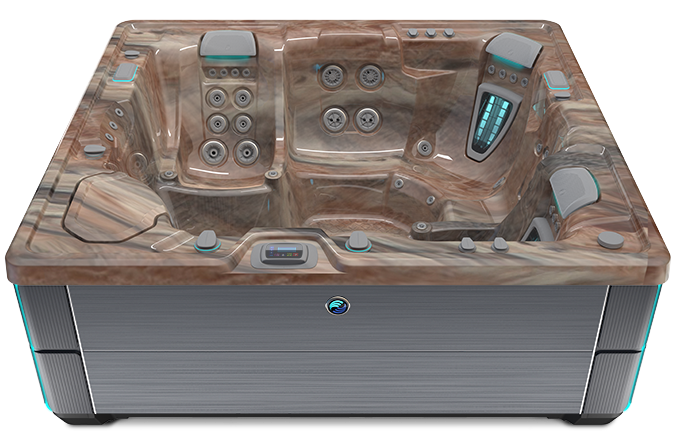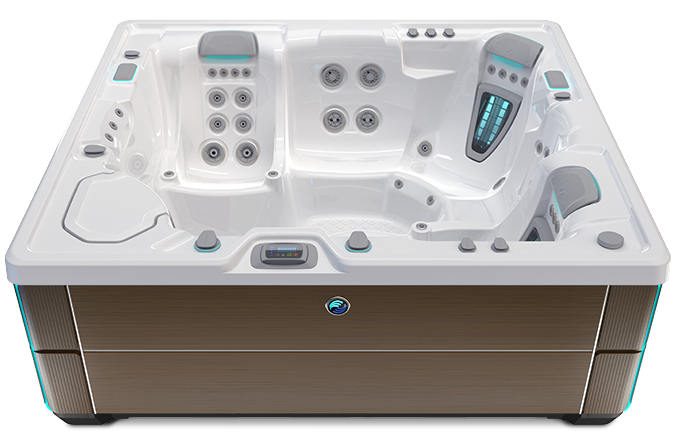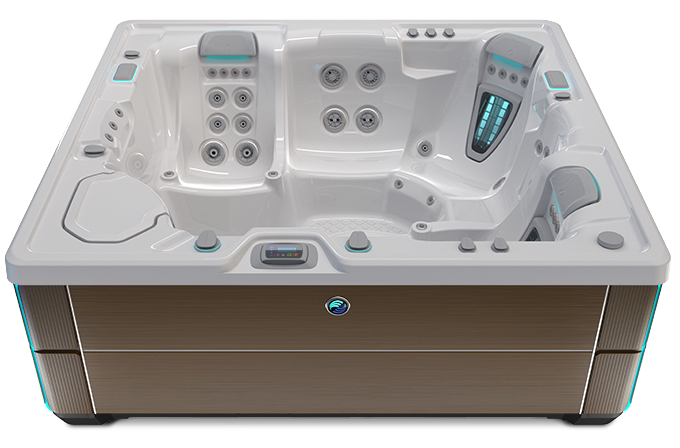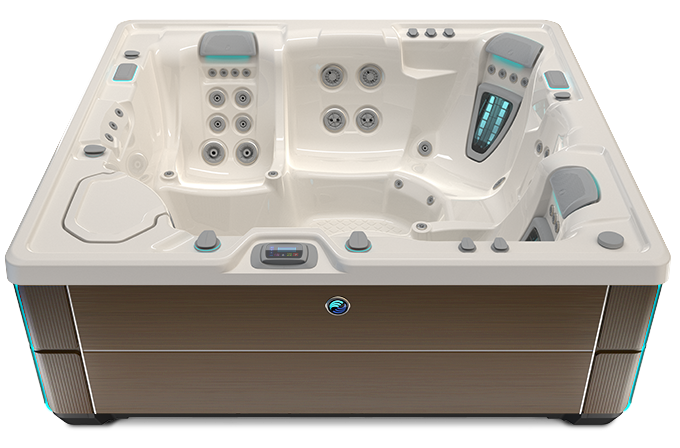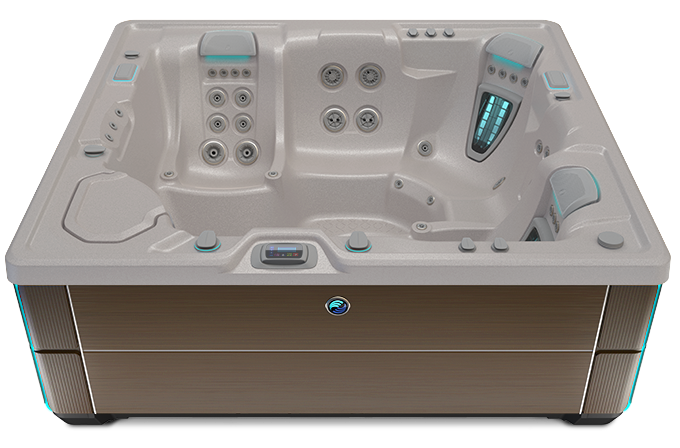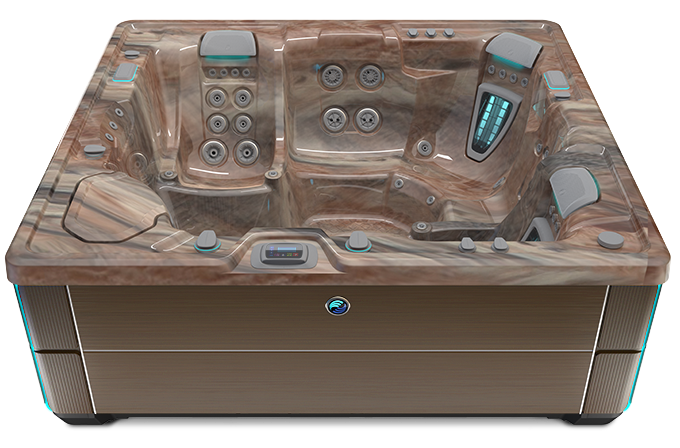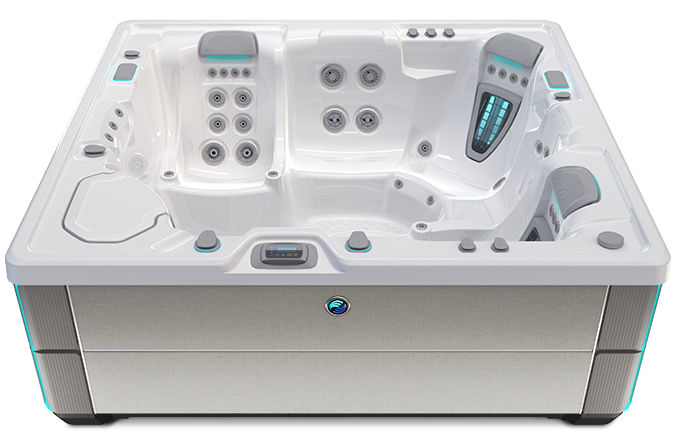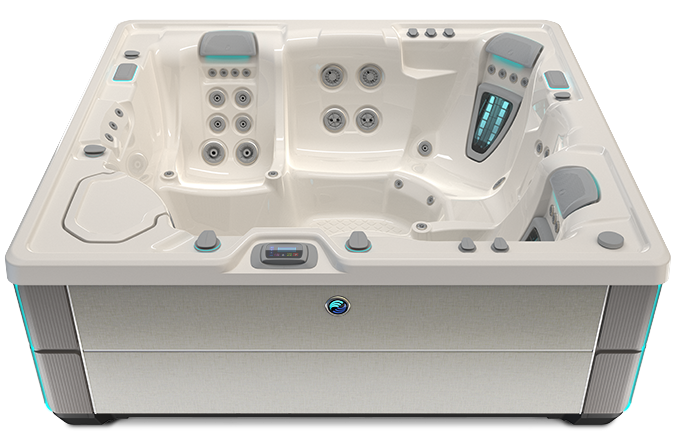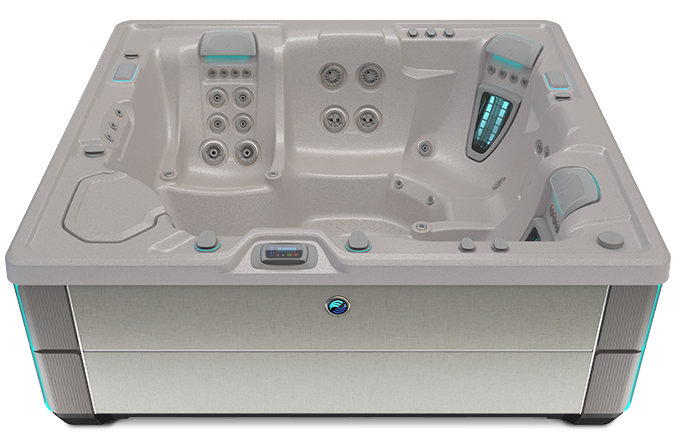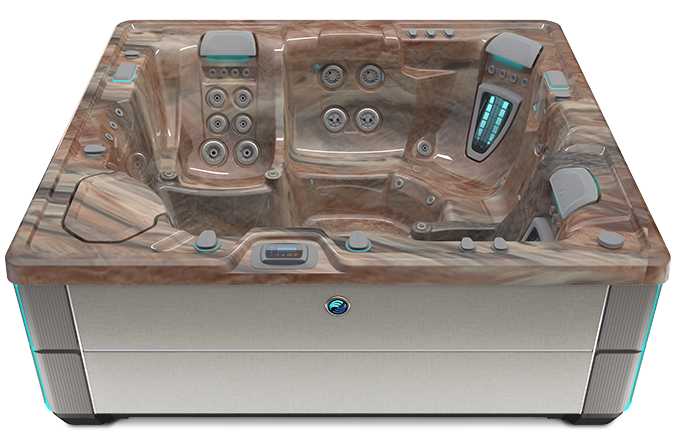 Cabinet
Blackwood
Brushed Nickel
Charcoal
Java
Linen
Shell
Alpine White
Ice Grey
Platinum
Alpine White
Ice Grey
Platinum
Alpine White
Ice Grey
Pebble
Platinum
Tuscan Sun
Alpine White
Ice Grey
Ivory
Pebble
Tuscan Sun
Alpine White
Ivory
Pebble
Tuscan Sun
Visually stunning
When done right, great design enhances your experience. Each model in the Highlife Collection represents the culmination of our more than 40 years of design and engineering advancements with beauty, form and function you'll only find from Hot Spring.
Six cabinet finishes include textures and tones influenced by wood, metal and stone. Combine those with a variety of designer-selected shell colour combinations and you can create a look that's just right for you, from traditional to cutting-edge contemporary.
The Perfect Hydromassage
More than 30 years ago, we patented the very first moving hydrotherapy jet. Today, there's still nothing like our Moto-Massage® DX jet. Exclusive to the Highlife® Collection, two powerful streams of water move up and down the entire length of your back in a sweeping motion, melting tension and soreness.
Four Precision® jets positioned above every Moto-Massage DX jet massage your neck and shoulders. Together, these jets work in harmony for an unparalleled hydrotherapy experience.
MORE NATURAL & FEELS BETTER
FreshWater™ Salt System
This unique system makes spa ownership easier than ever by removing the guesswork and hassle of water care maintenance. More natural-feeling water with no itchy, dry skin or eyes while using fewer chemicals added and no harsh odors. This simple water care system means more time enjoying your spa and less time draining and refilling your spa.
Built For Years of Use
Underneath the beautiful exterior is a sturdy, polymeric substructure and base pan for durability and long life. It will never rust or rot.
The sides of the base pan are elevated to create a barrier to the elements. It also gives the spa pool it's unique floating effect, which is made extra special with under-cabinet accent lighting.
SILENTFLO™ 24/7 FILTRATION
Silent no-bypass Filtration
All the water in your Highlife Collection spa is filtered all the time. In other spas, water bypasses the filters when the jets are on, which is when you need filtered water the most.
A silent dedicated pump continuously circulates spa water, 24 hours a day, and uses less energy than a 40-watt light bulb. This eliminates the need to rely on high-powered jet pumps to circulate water, reducing energy costs and wear.
WIRELESS REMOTE CONTROL PANEL
Simple Operation
Highlife Collection spas feature a unique wireless touchscreen spa control that operates spa functions from anywhere, up to 10 metres away. The large waterproof, color LCD touchscreen serves up intuitive icons and menus that are easy to read by day or night.
Dimensions
254 x 231 x 97 cm
Water capacity
1.725 litres
* Filled weight includes water and 5 adults weighing 80 kg each.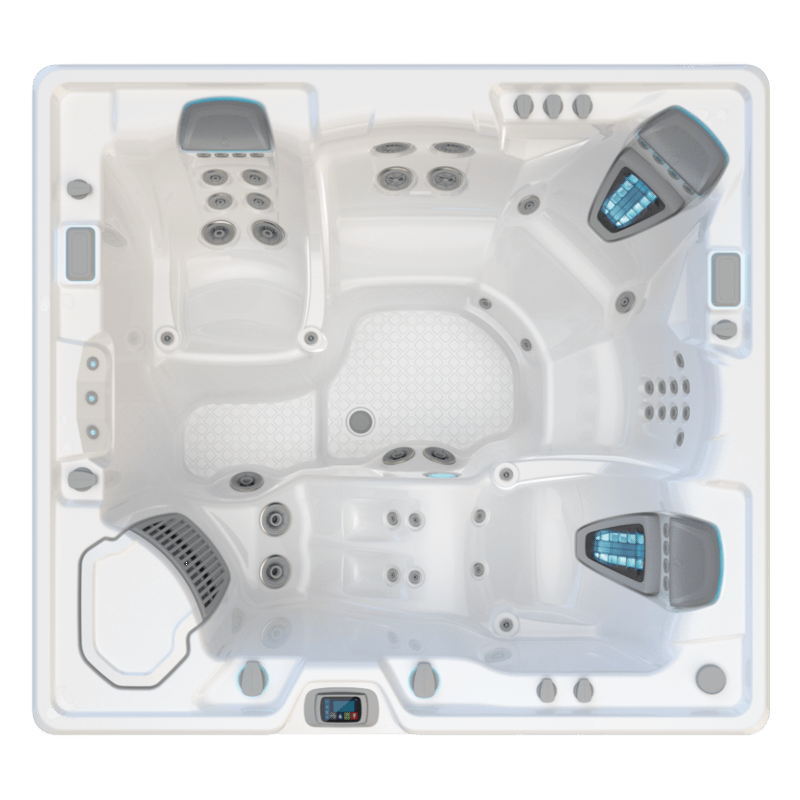 Get the most out of your Envoy® spa with the original HotSpring accessories, the perfect match for your Highlife Collection spa.
Hot Tub Cover Lifters
Built to the same high standards as your HotSpring® spa, a HotSpring® cover lifter offers an easy way to open and close your spa and will entice you to use your hot tub more often.
Read more →
HotSpring® Hot Tub Steps
Making it simple to climb in and out your spa, HotSpring® spa side stairs are designed to match your HotSpring® spa cabinet and is removable as a safety option.
Read more →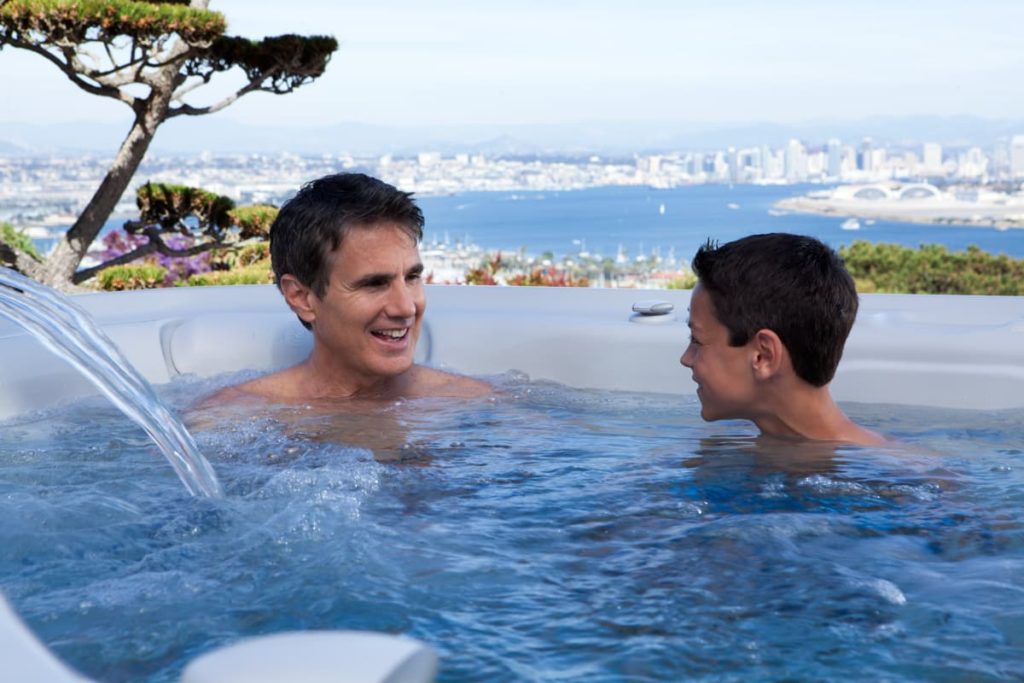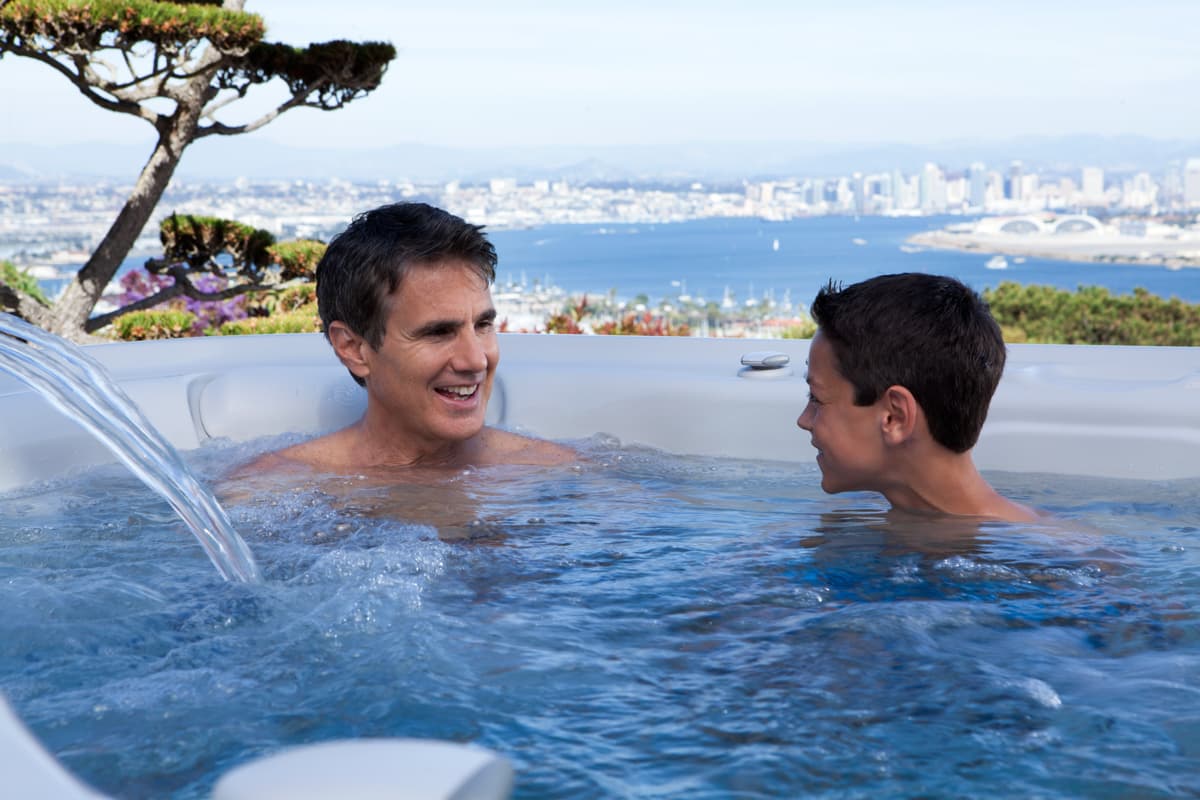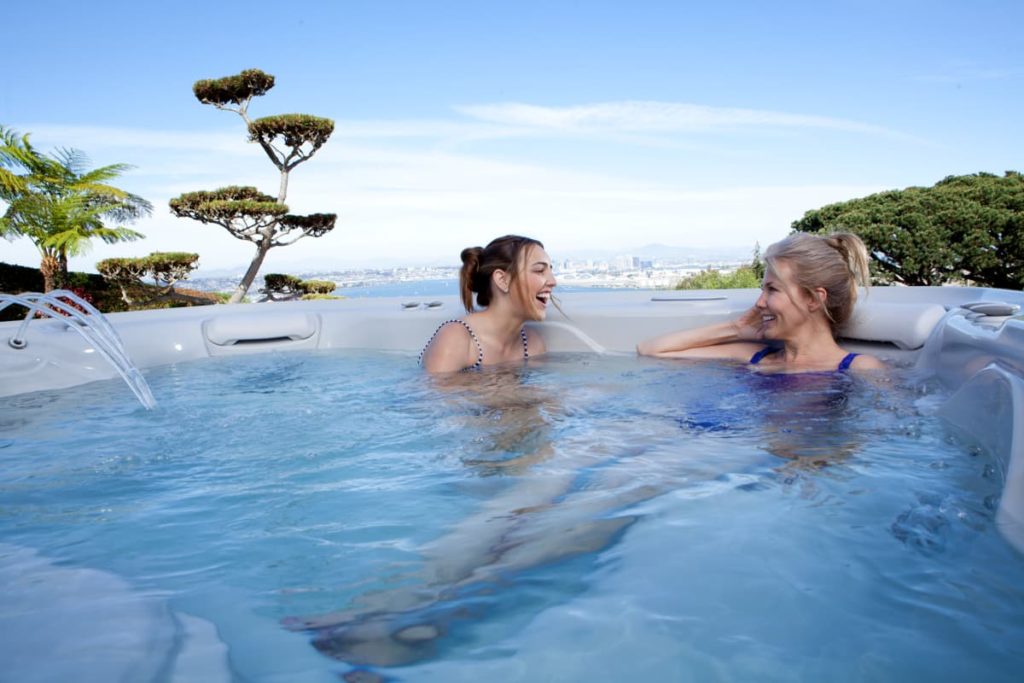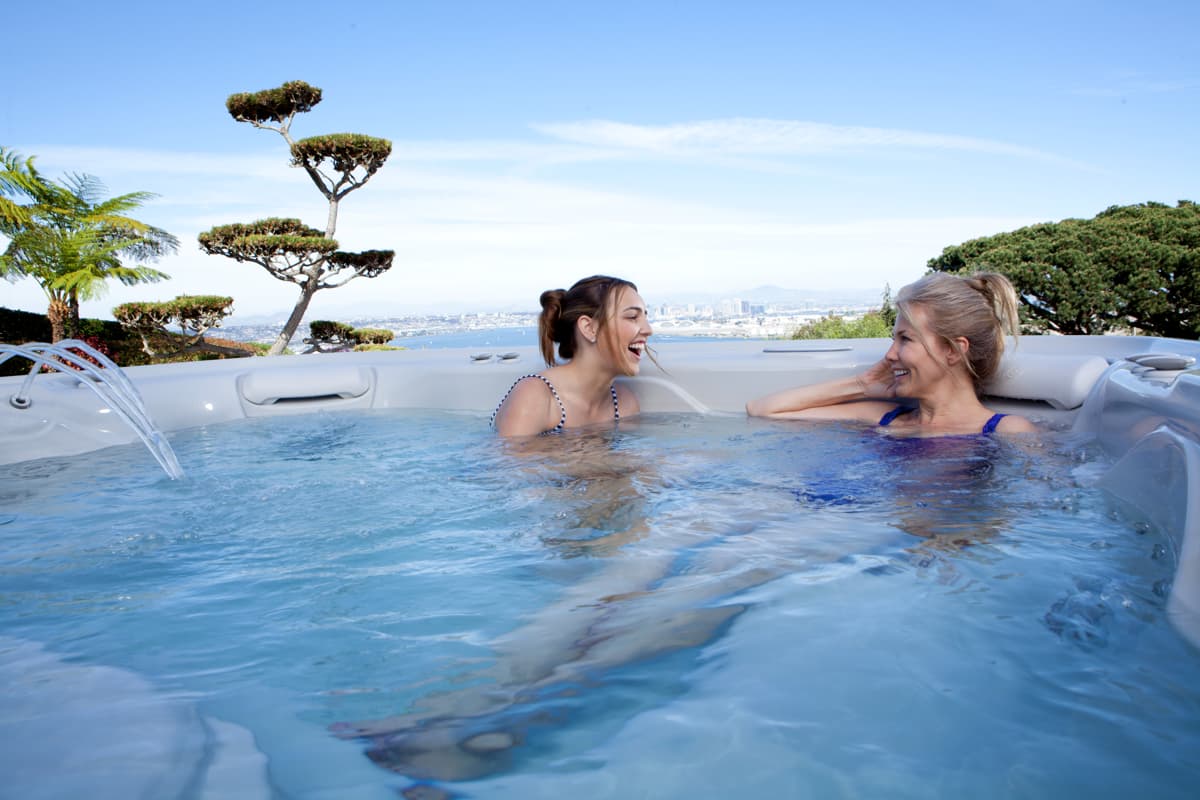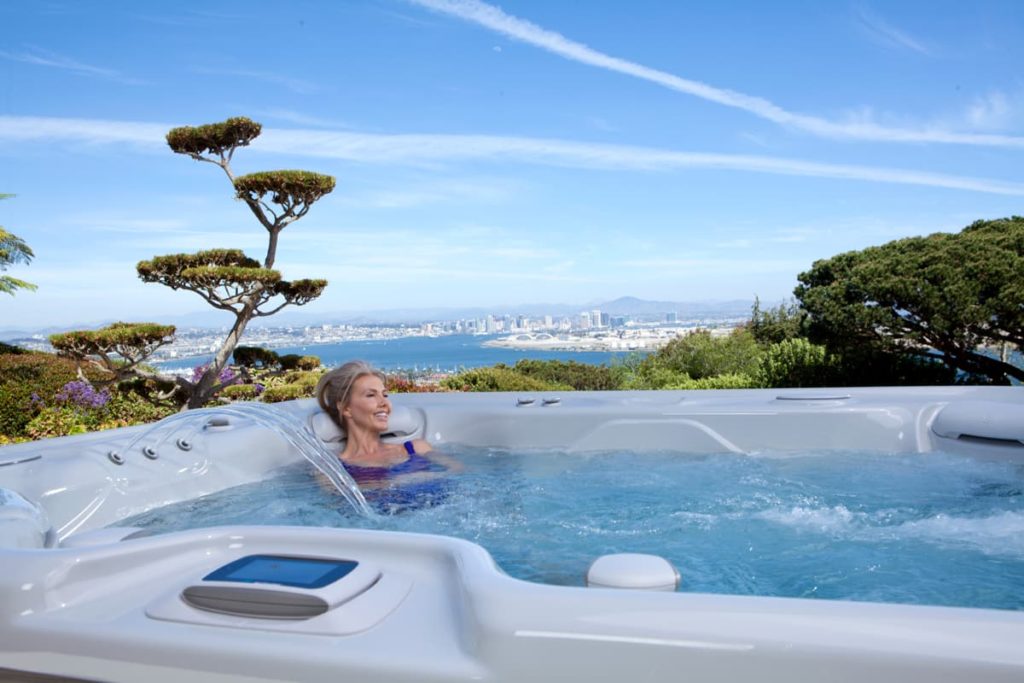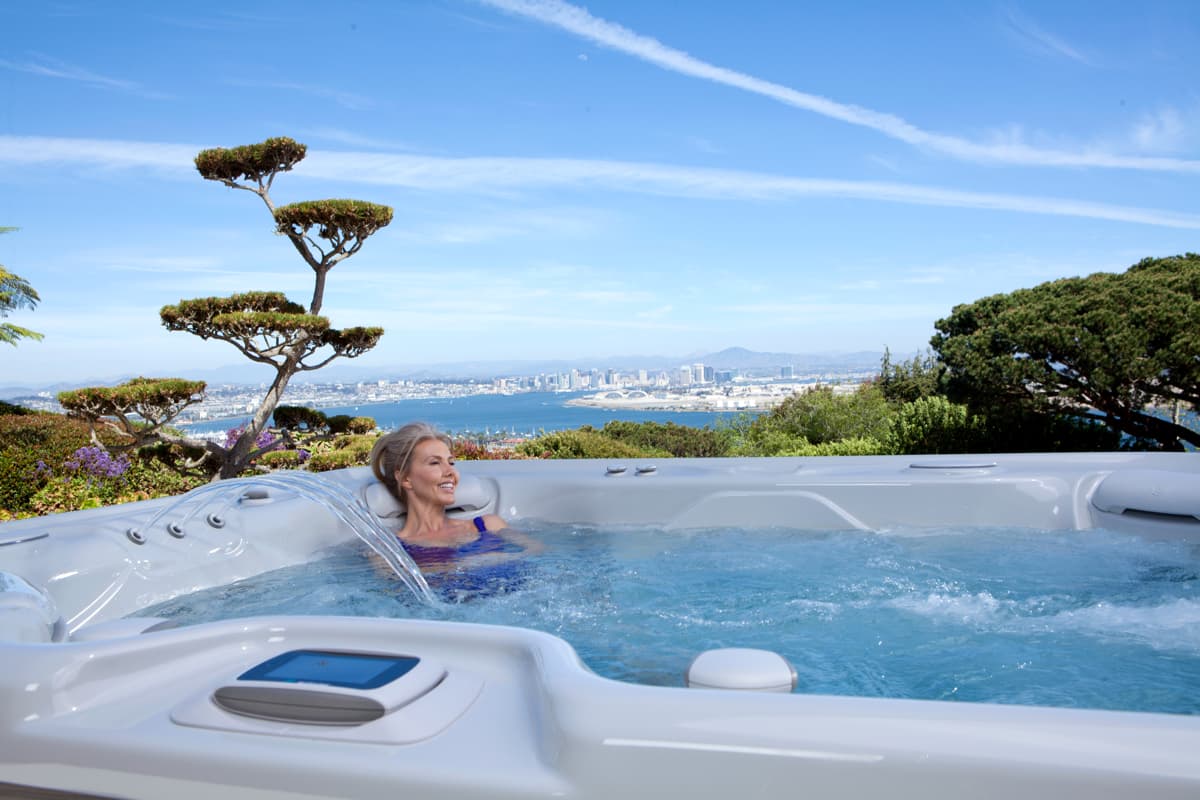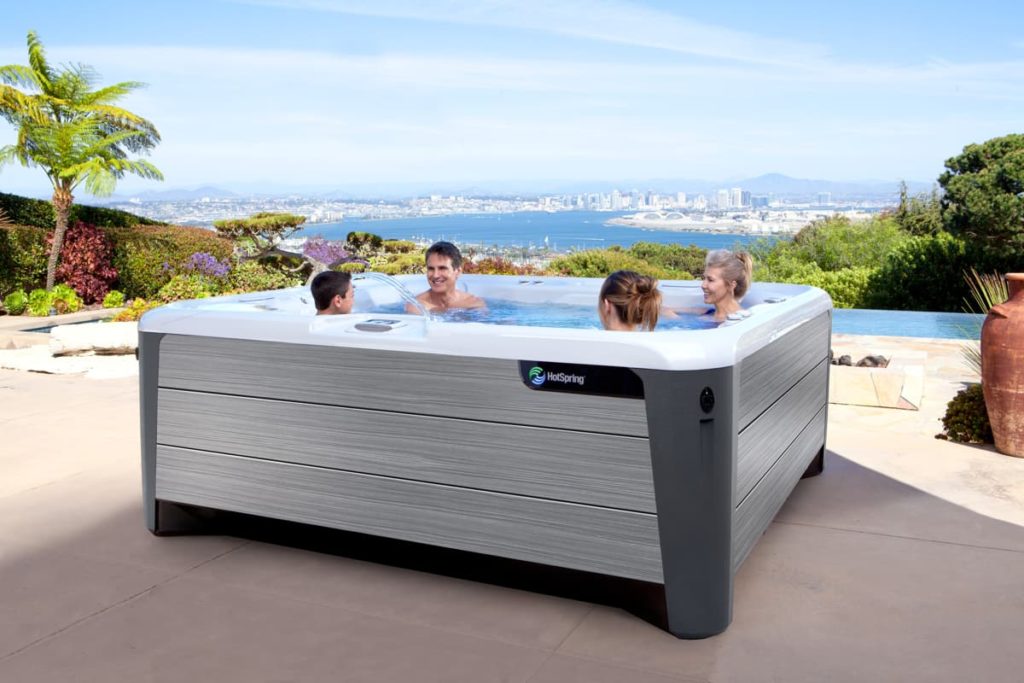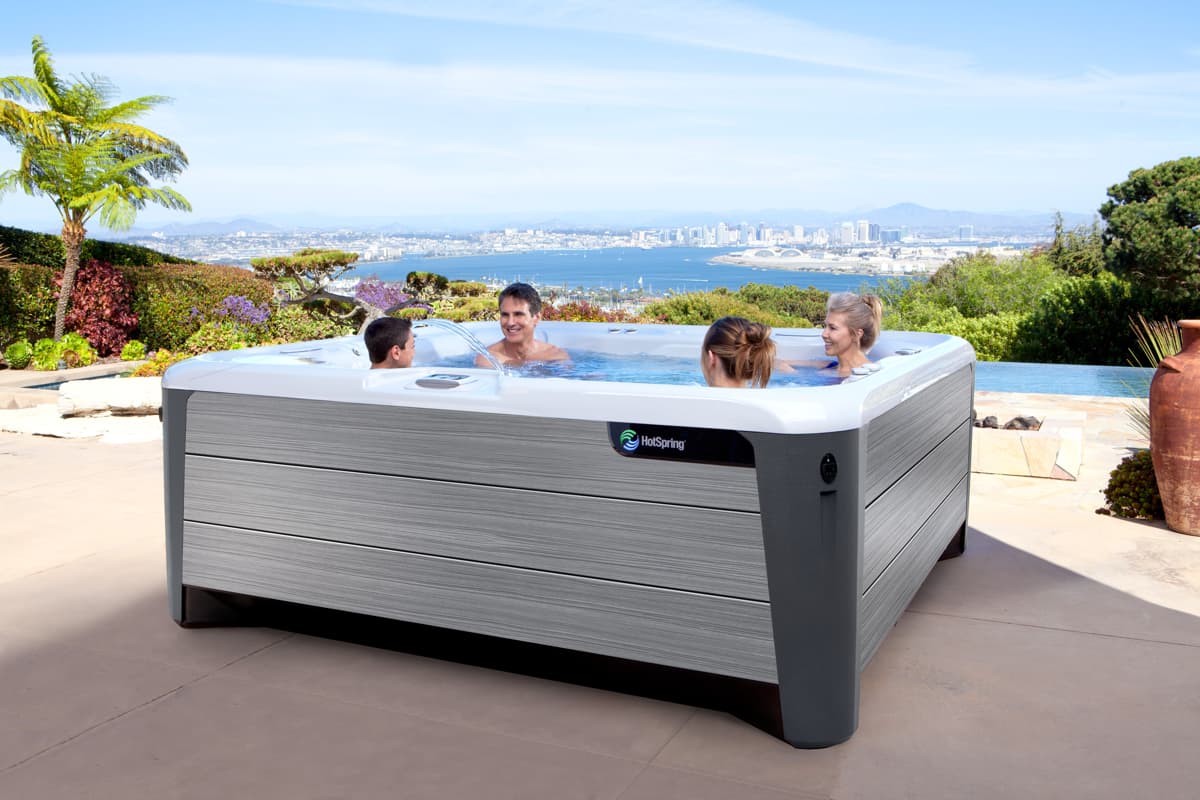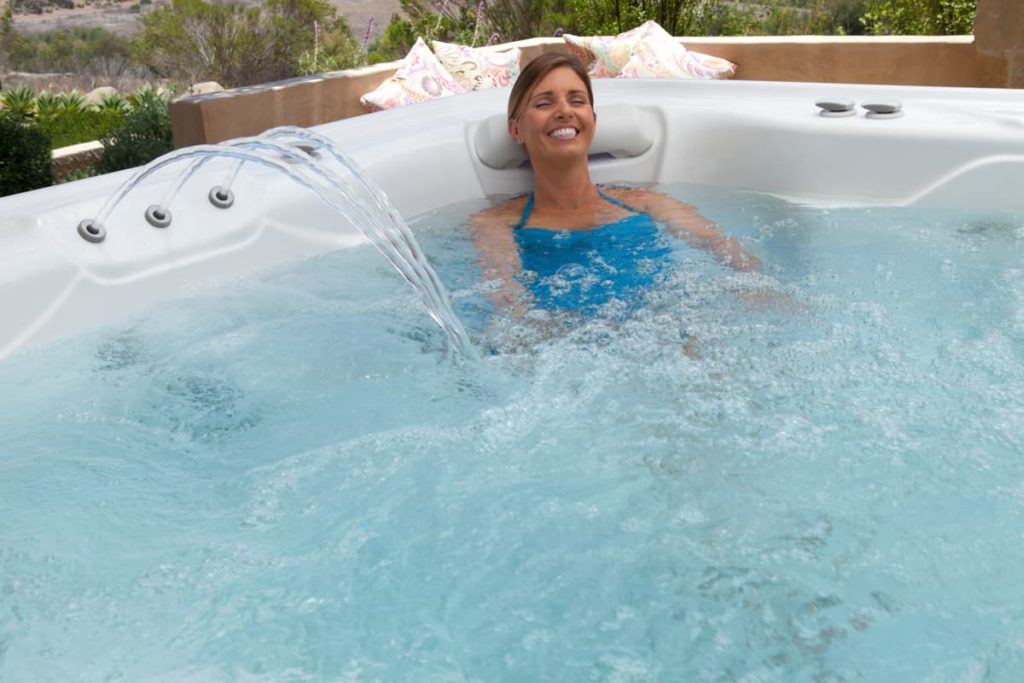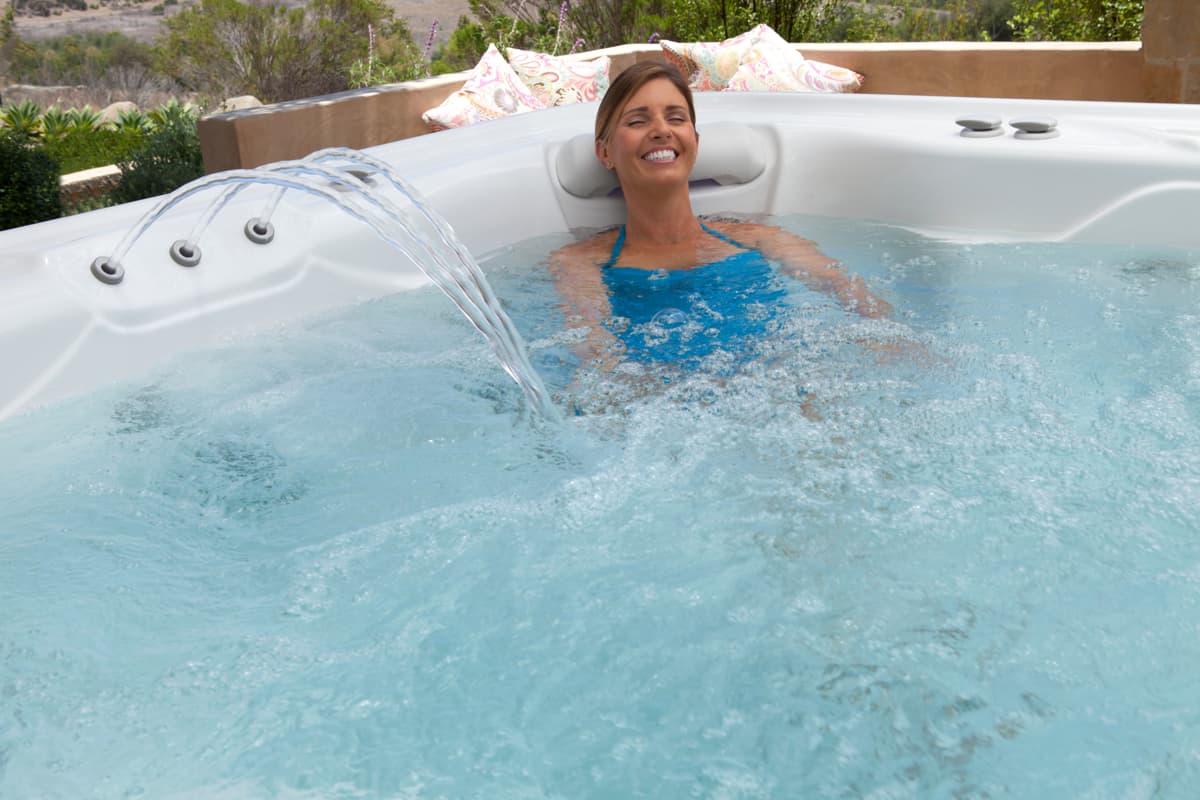 Get a quote for the Envoy® spa
Wellness awaits you! Take the next step to owning a Hot Spring spa by letting our Spa Specialits send you a personalized offer.
* By submitting this form you are providing permission for Aquapool Spas S.L. to periodically contact you with exclusive promotional offers and product news. You may unsubscribe at any time.