Endless Pools® Fitness System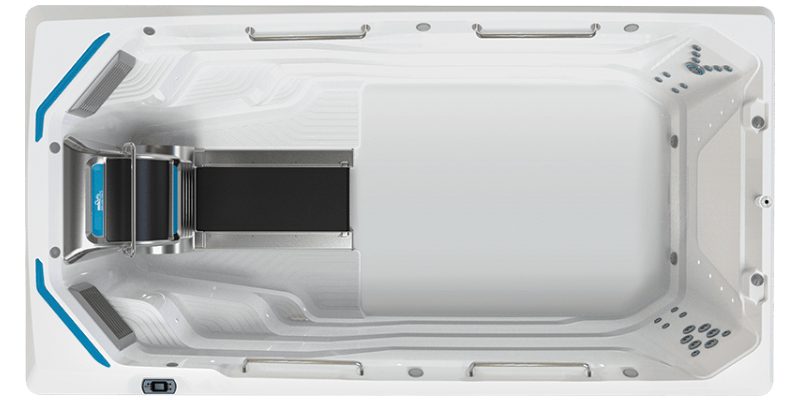 Step it up with the fitness- first swim spa.
You play hard and work hard. Meet your newest training partner. We designed the Endless Pools® Fitness Systems E550 for the go-getters whose biggest competition is themselves. For maximum room for every aquatic workout, we expanded the width from 226cm to 239cm and removed the seats; you can still recover with hydromassage jets, but you won't mind standing.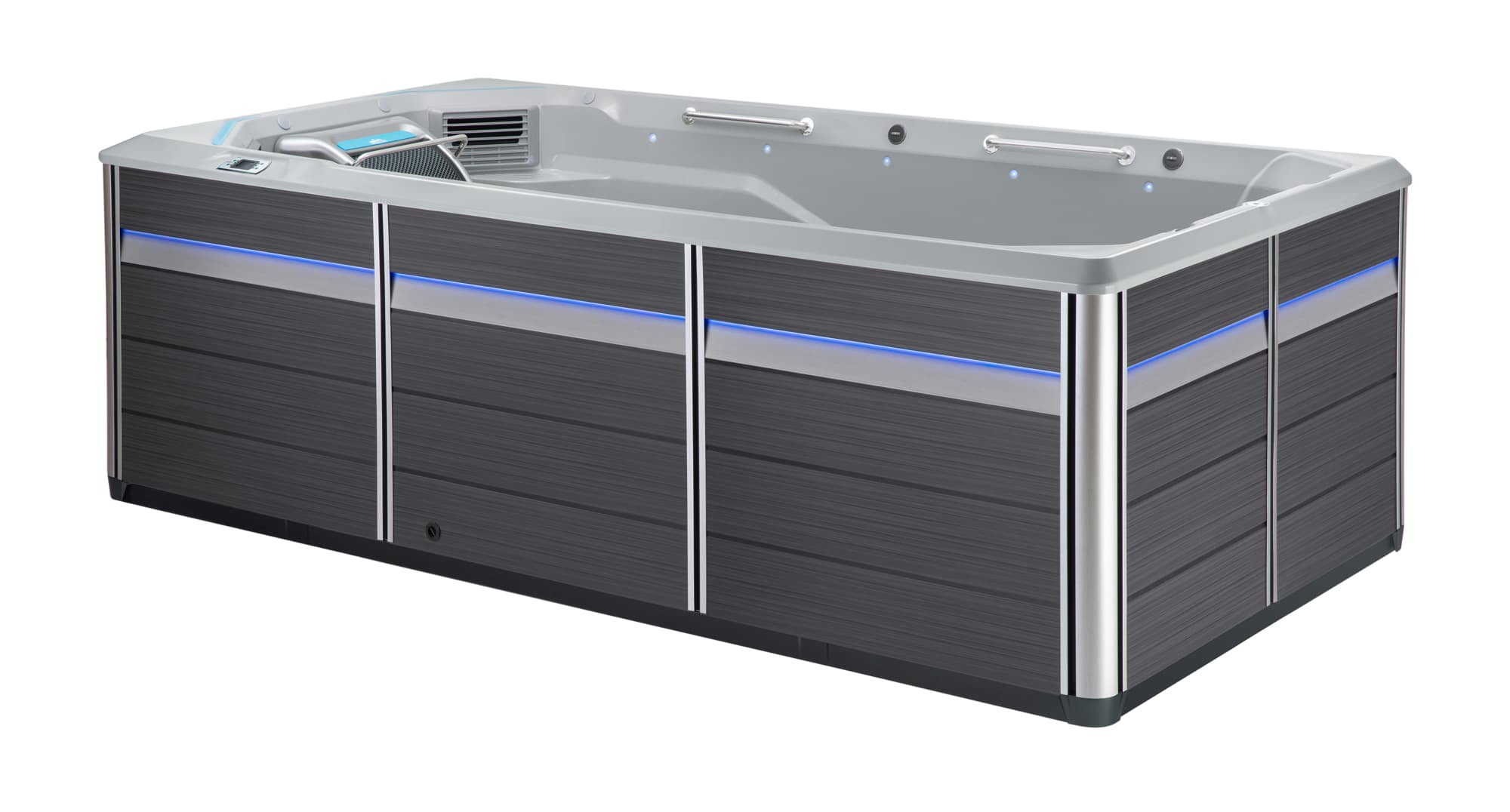 ENDLESS POOL SWIM MACHINE
The best swim-in-place experience
The Endless Pools® Swim Machine is a hydraulically-powered machine that produces a laminar current wider than your body and deeper than your stroke. The multiple conditioning grills smooth and redirect water, resulting in a turbulence-free swim.
The current pace is variable between 4:04/100 metres and 1:14/100 metres, remaining smooth even at full power.
OPTIONAL UNDERWATER TREADMILL
Unique hydraulic underwater treadmill
The underwater treadmill is a great addition for low-impact run or walk options, without harsh joint and muscle pressure. For a more challenging workout, turn on the swim current to increase resistance against core, leg, and upper body muscle groups. The pace is variable between 0.8 to 8.9 km/h.
Bluetooth music system
Wireless entertainment adds another layer of enjoyment to your swim spa ownership experience. Stream music from your favourite apps (Spotify, iTunes Music, etc.) or use your own music library. The choice is yours with our easy-to-use sound system with Bluetooth wireless technology.
The sound system features a powerful amplifier and built-in subwoofer for increased volume and richer bass tones. Integrated 8-speaker sound system are built in the spa shell.
ABS POLYMER BASE + 2MM STEEL FRAME
Built For Years of Use
Built on a 2 mm steel frame and ABS base pan, this is one of the most durable and reliable systems available. This standard feature provides superior support and protection from unreliable ground surfaces.
Seating capacity
10 adults
Dimensions
457 x 147 x 239 cm
Water capacity
8.935 litres
* Filled weight includes water and 10 adults weighing 80 kg each.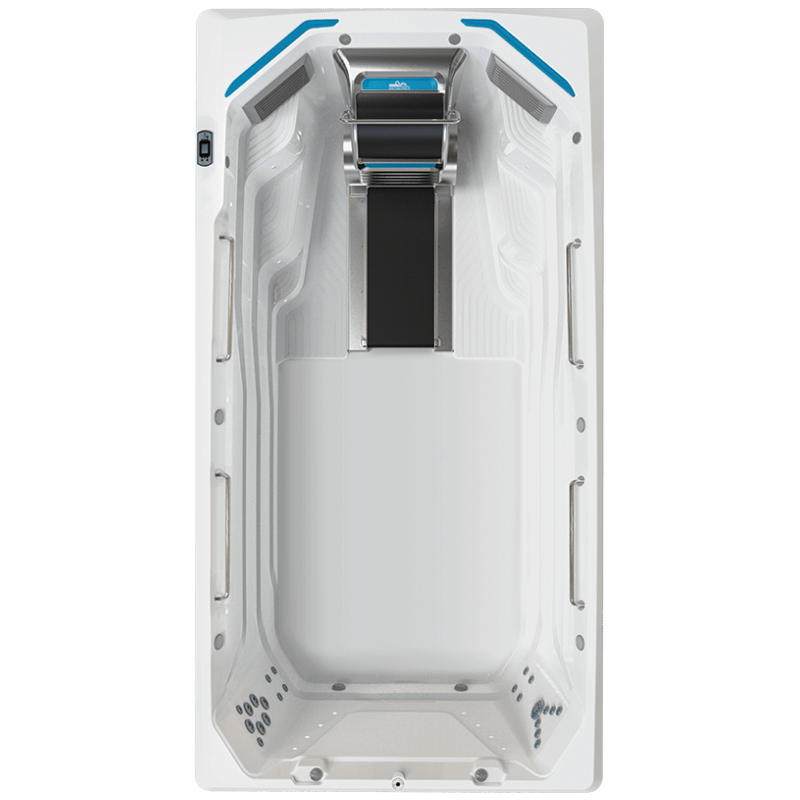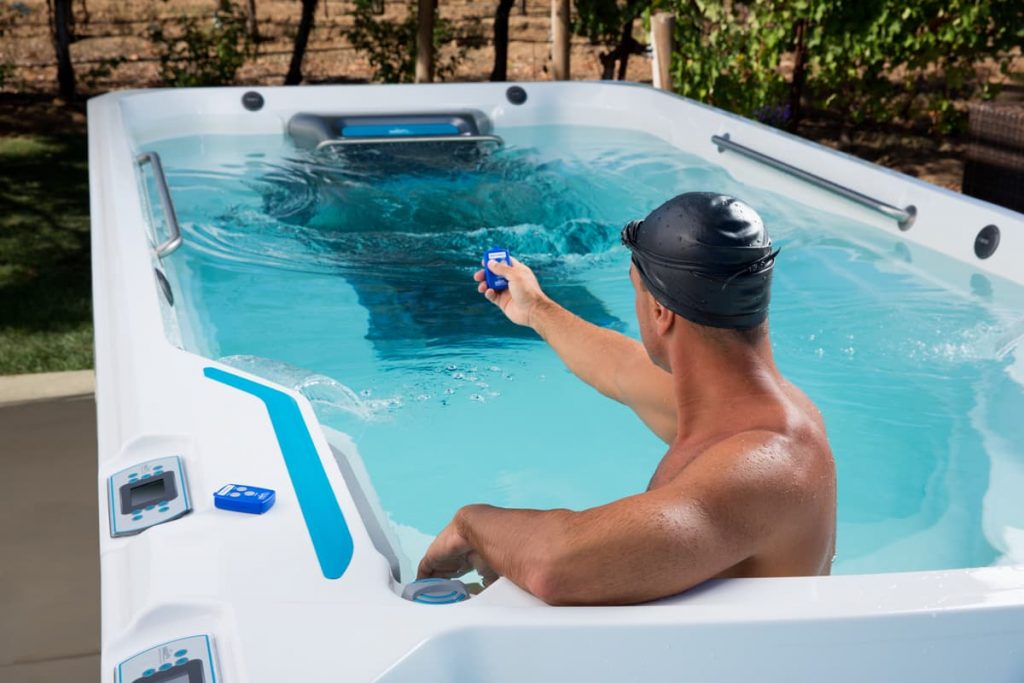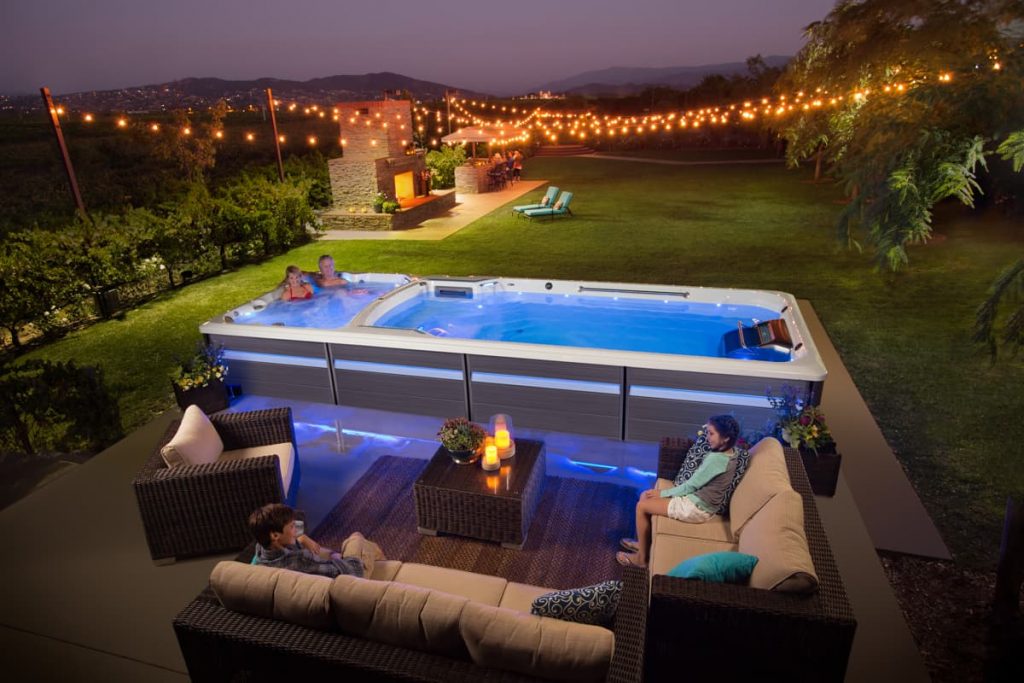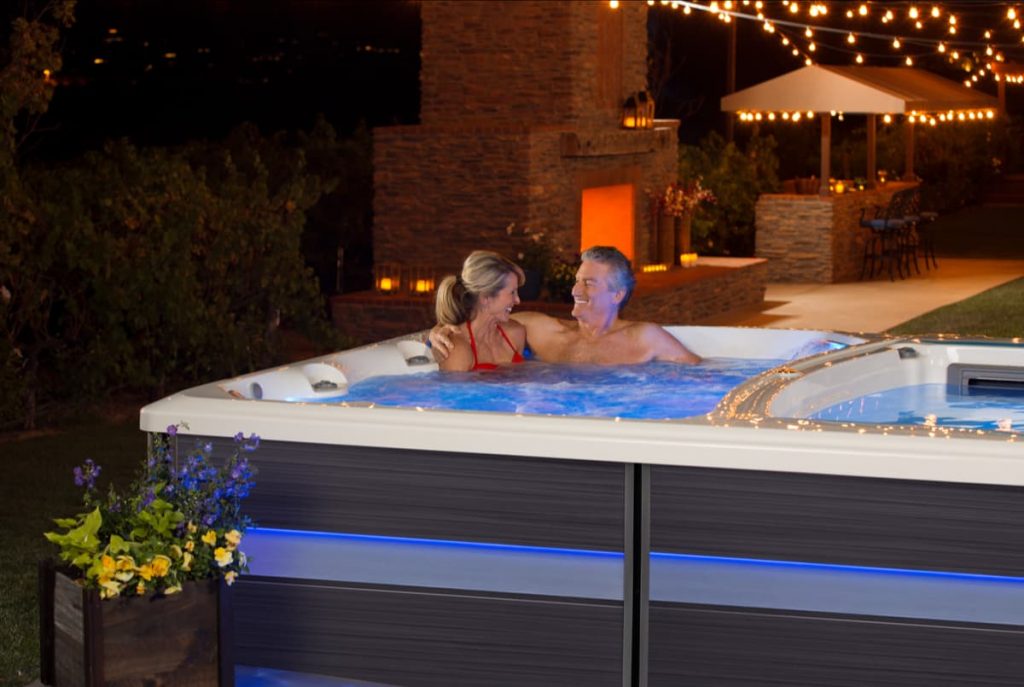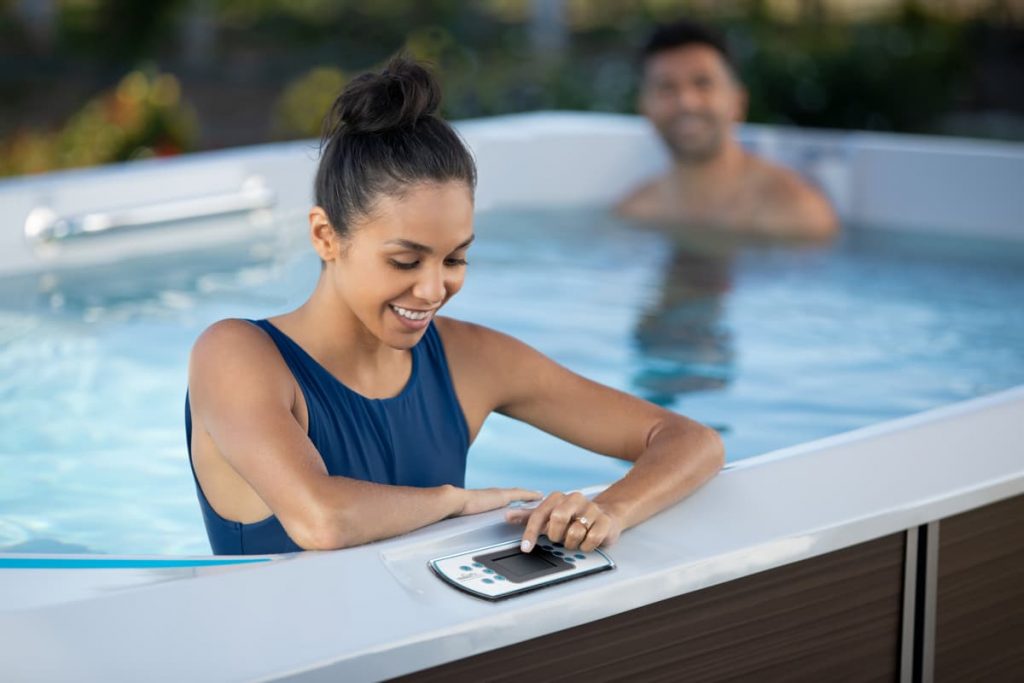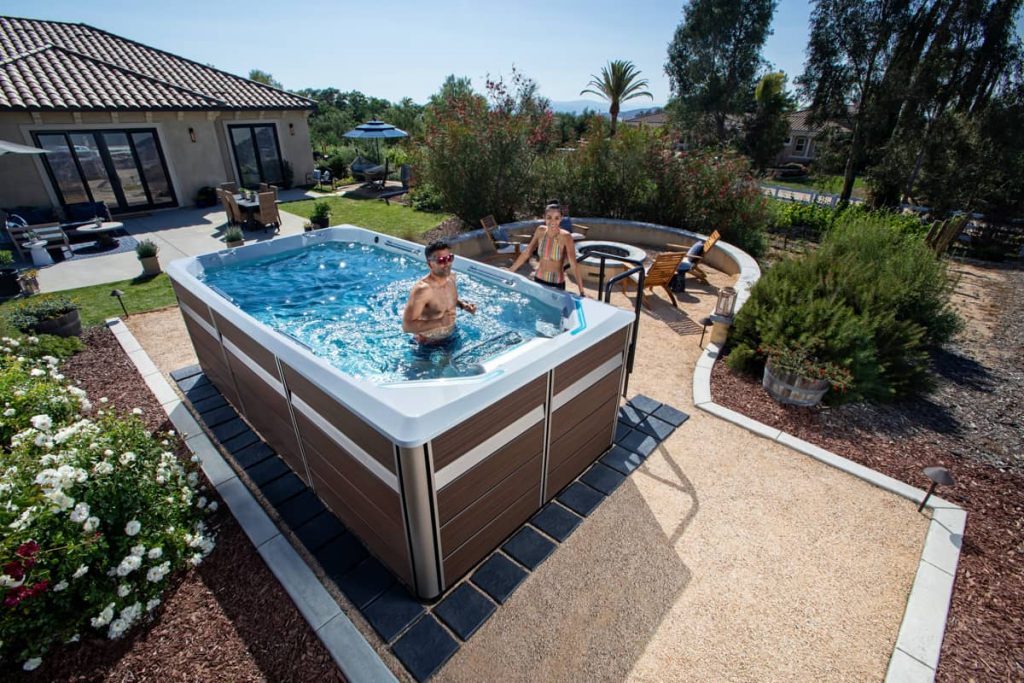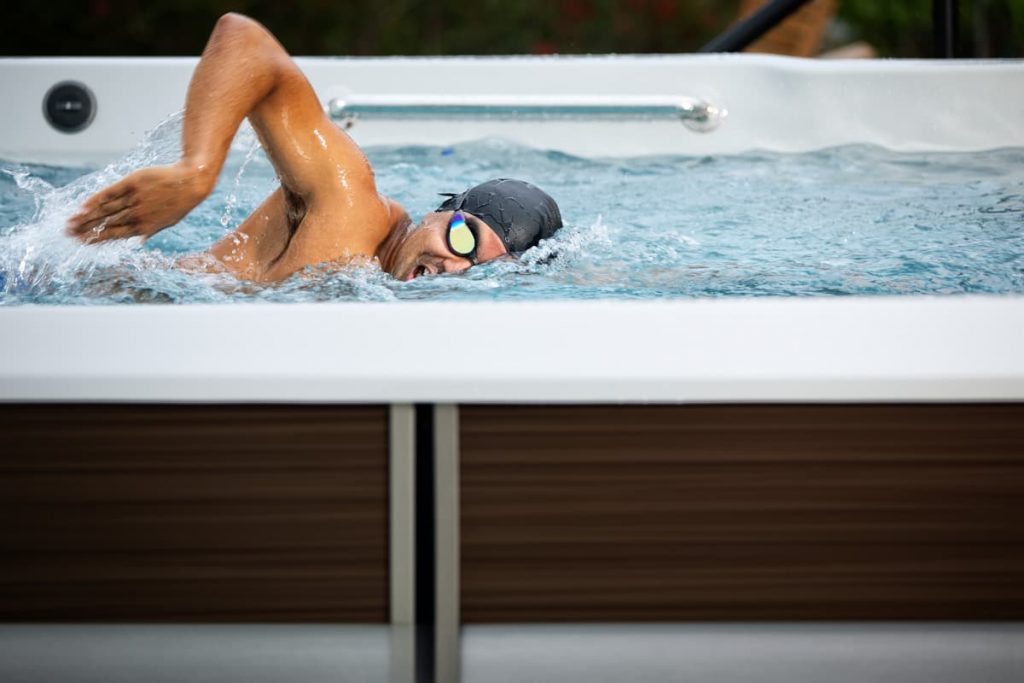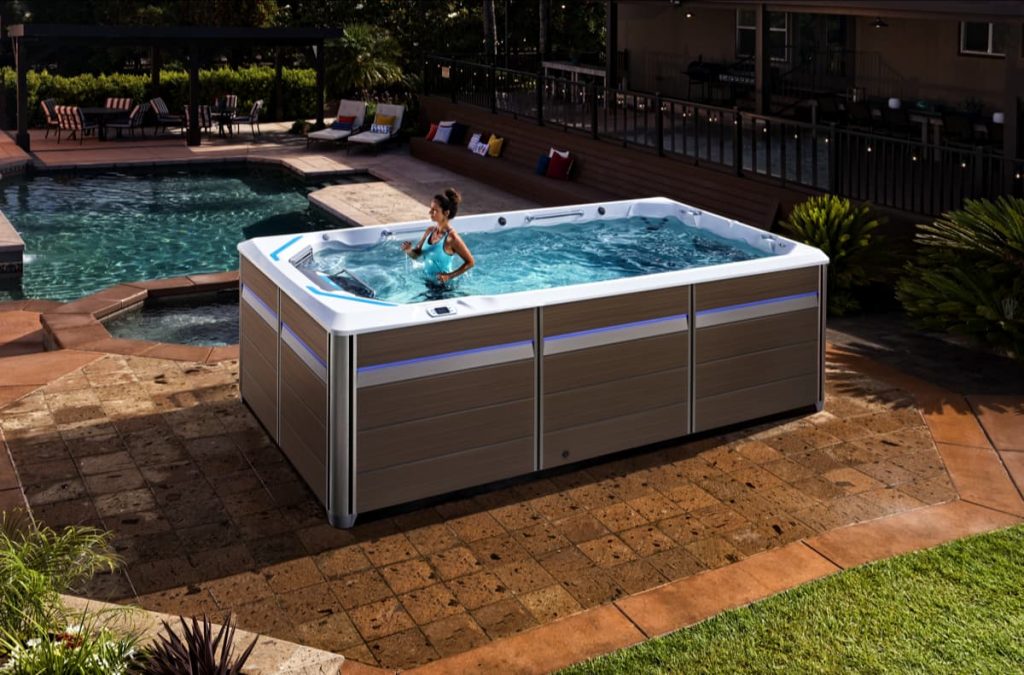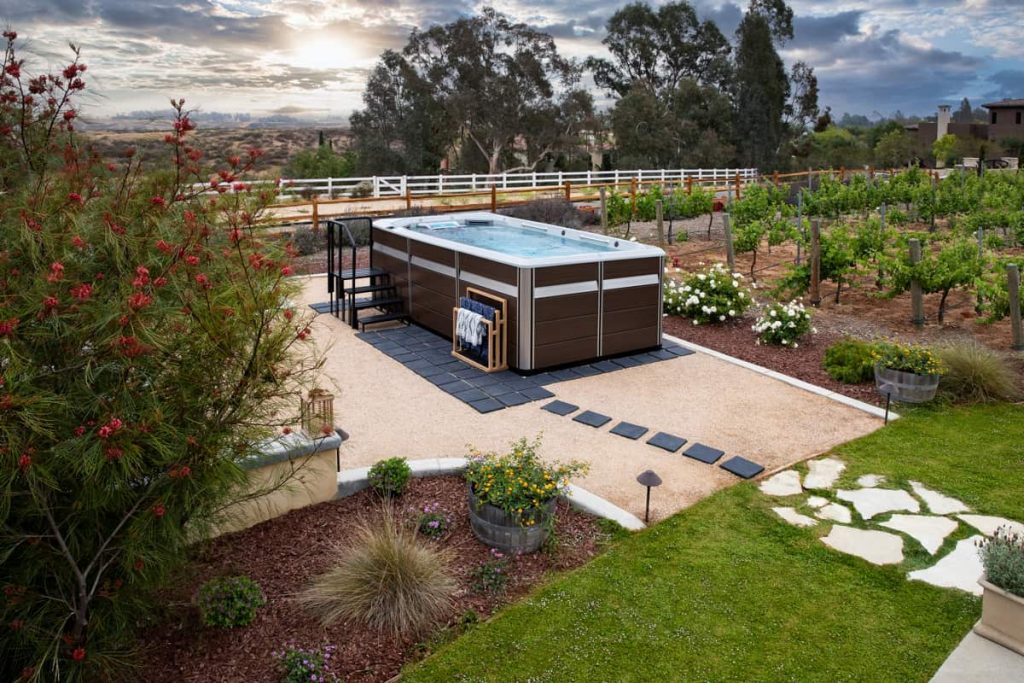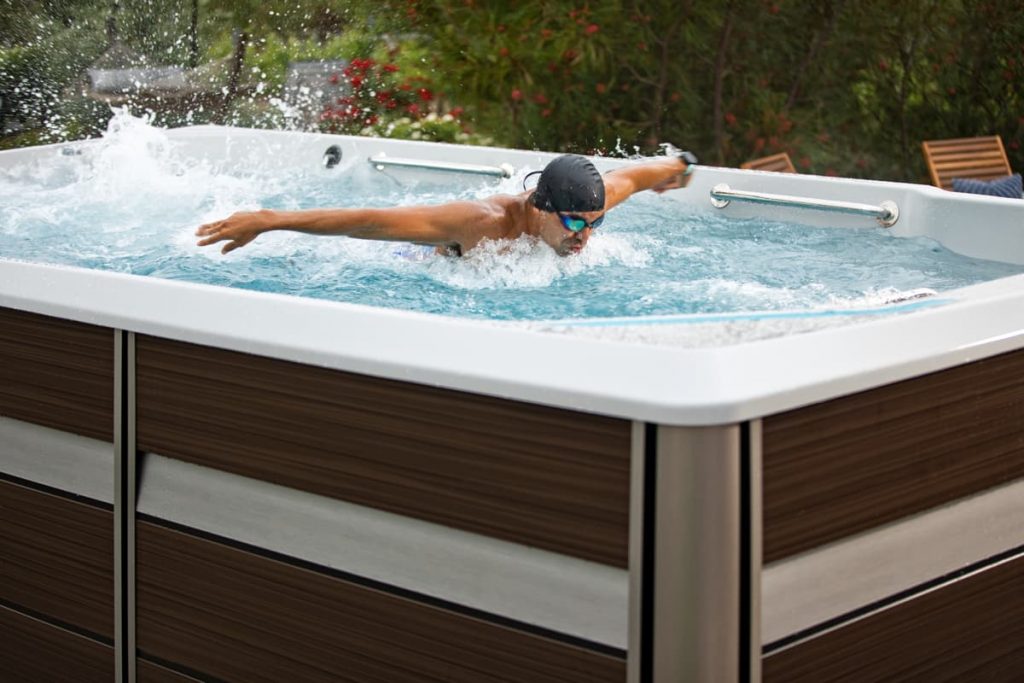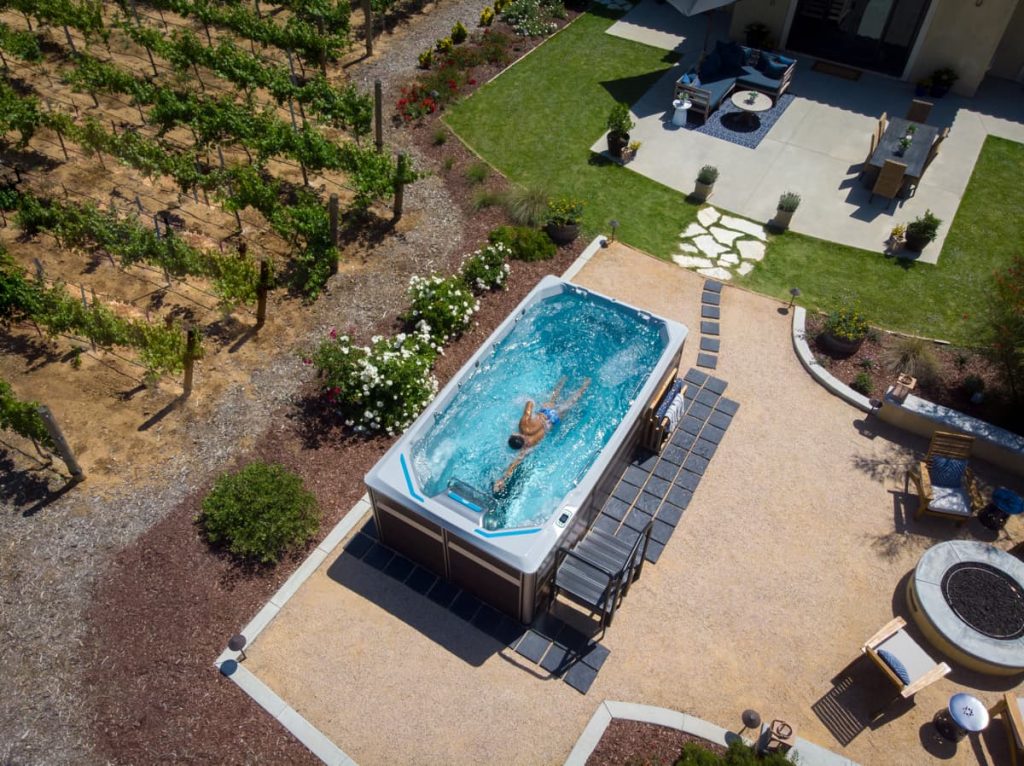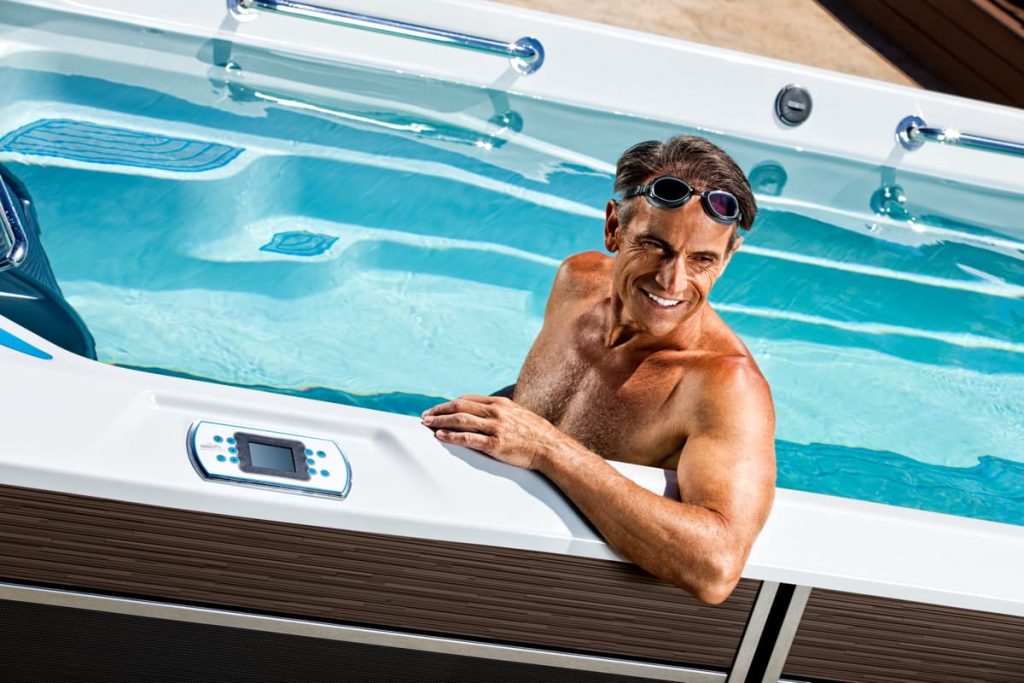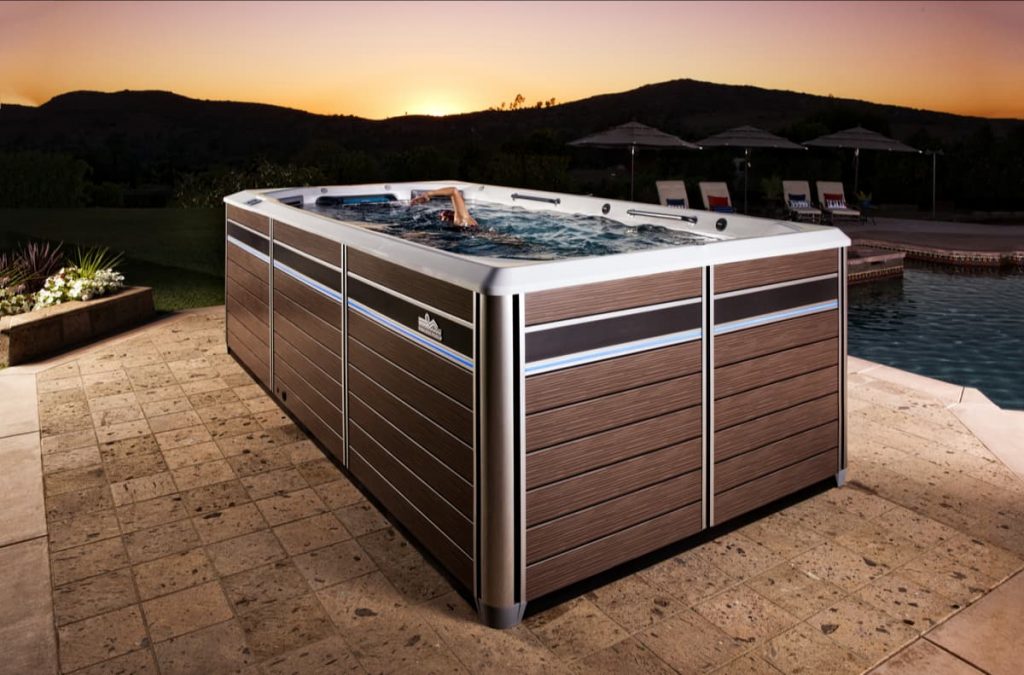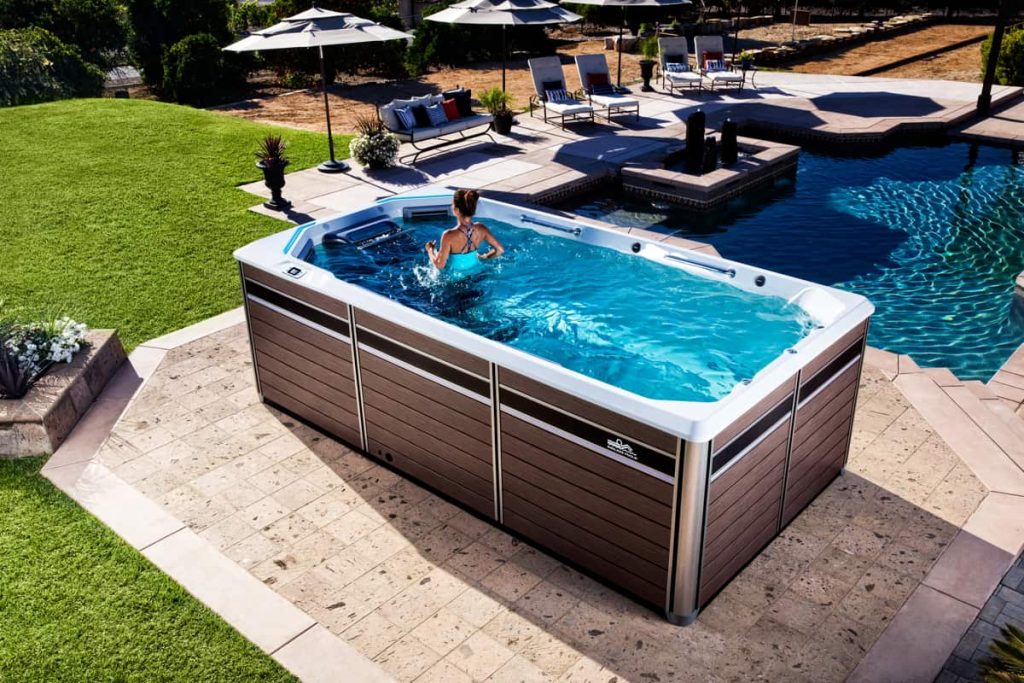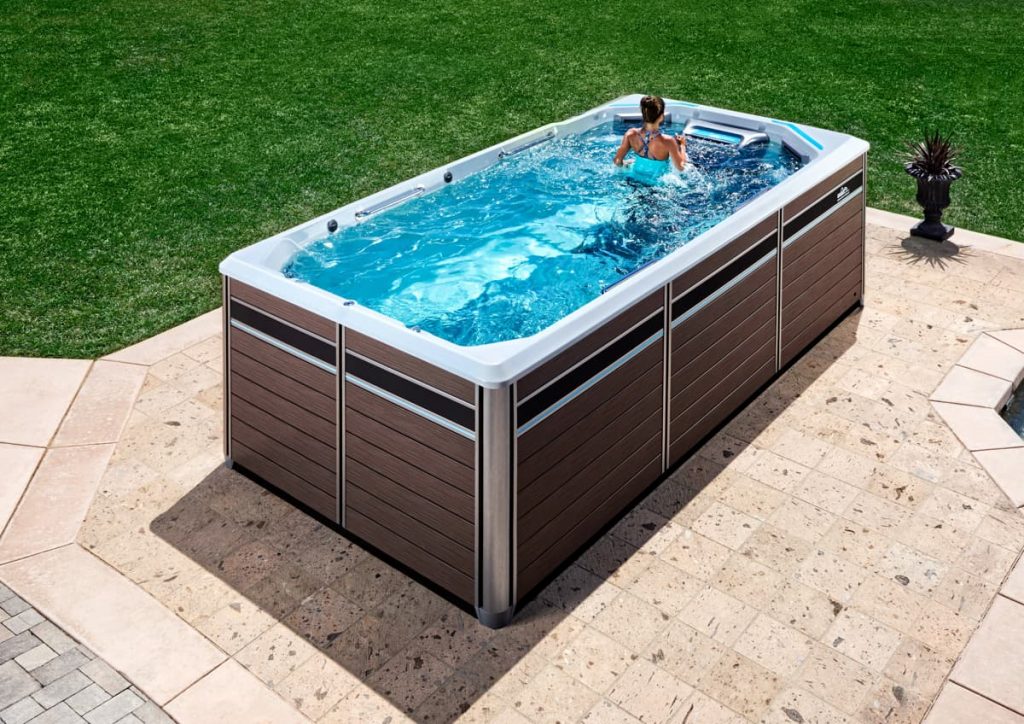 Get a quote for the E550® spa
Wellness awaits you! Take the next step to owning a Hot Spring spa by letting our Spa Specialits send you a personalized offer.
* By submitting this form you are providing permission for Aquapool Spas S.L. to periodically contact you with exclusive promotional offers and product news. You may unsubscribe at any time.