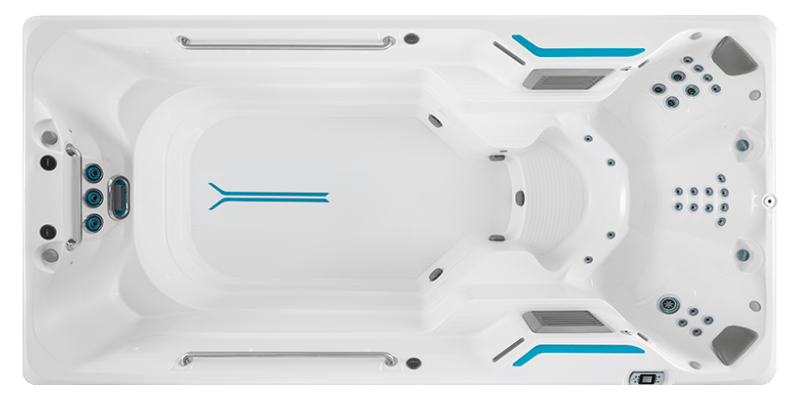 Wellness that fits your life.
Nothing is more refreshing or rejuvenating than a swim or an aquatic workout in the privacy and convenience of your own home. Endless Pools®, the makers of SwimCross® Exercise Systems, introduces the X500. Not only visually stunning, the X500 was purposely designed for any level of user to attain a complete body workout. With its generous swim and exercise area, along with easy entry and variable speed swim jet system, the X500 takes fitness to a whole new level.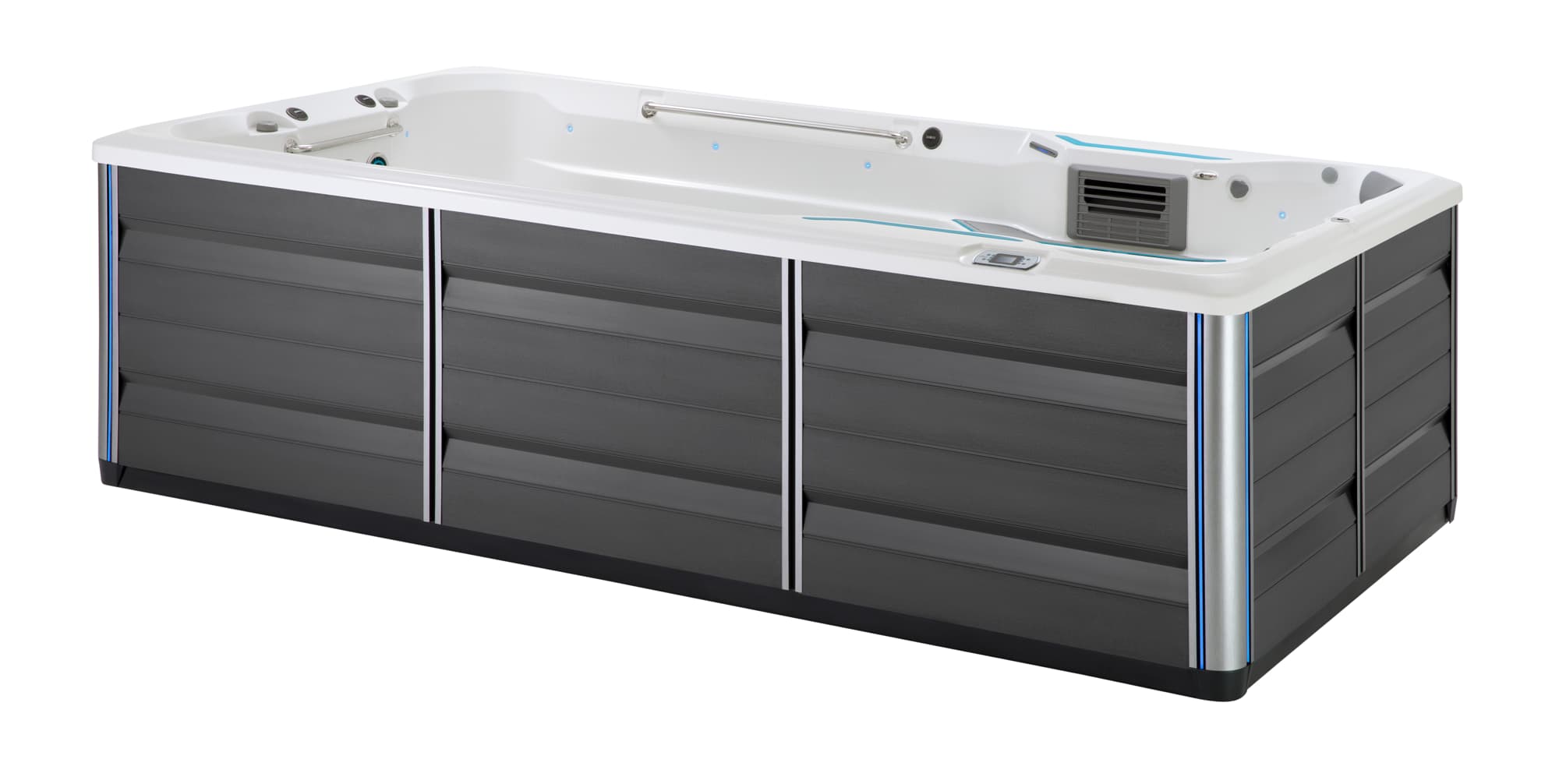 SUPERIOR SWIM-IN-PLACE EXPERIENCE
Three Swim Jets and River Jet
With the SwimCross™ Exercise Systems, you can enjoy an authentic swim experience at an affordable price. Three round Swim Jets (on top) provide resistance, while the River Jet (below) provides lift. All jets use a boost effect to draw in more water, multiplying the volume.
Using the two diverter valves, users can adjust the highly variable pace of the current for both swim and water workout options.
Stunning Exterior Cabinet
Stunning inside and out, the SwimCross™ Exercise Systems have a clean design that fits your lifestyle. Its beauty, versatility and advanced performance features make it a home enhancement you'll enjoy for years. Our 18.5 cm cabinet panels feature a finely brushed embossed texture, creating a backdrop for the 3D double contour bands that surround the entire Exercise System. The band plays with light and shadow to create a visual depth and interest to the siding.
Bluetooth music system
Wireless entertainment adds another layer of enjoyment to your swim spa ownership experience. Stream music from your favourite apps (Spotify, iTunes Music, etc.) or use your own music library. The choice is yours with our easy-to-use sound system with Bluetooth wireless technology.
The sound system features a powerful amplifier and built-in subwoofer for increased volume and richer bass tones. Integrated 8-speaker sound system are built in the spa shell.
ABS POLYMER BASE + 2MM STEEL FRAME
Built For Years of Use
Built on a 2 mm steel frame and ABS base pan, this is one of the most durable and reliable systems available. This standard feature provides superior support and protection from unreliable ground surfaces.
Seating capacity
10 adults
Dimensions
457 x 147 x 226 cm
Water capacity
6.250 litres
* Filled weight includes water and 10 adults weighing 80 kg each.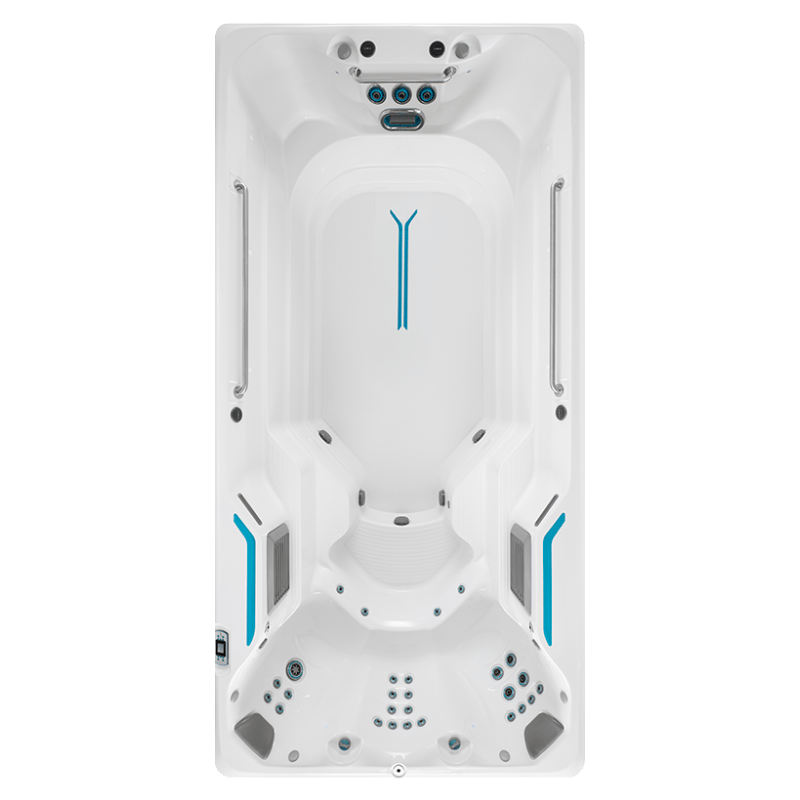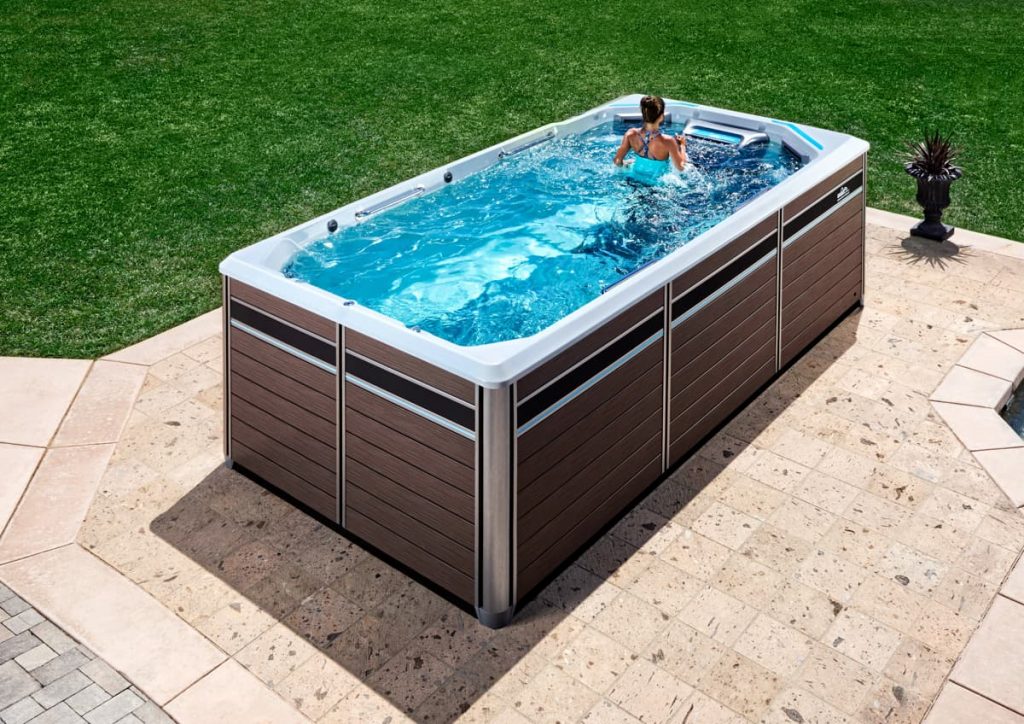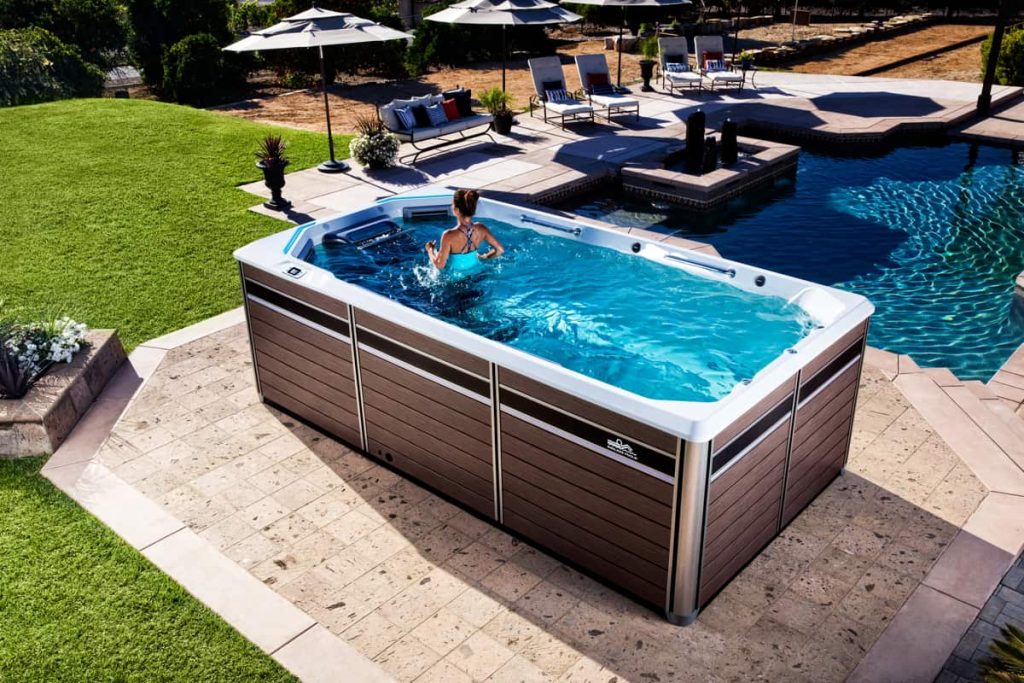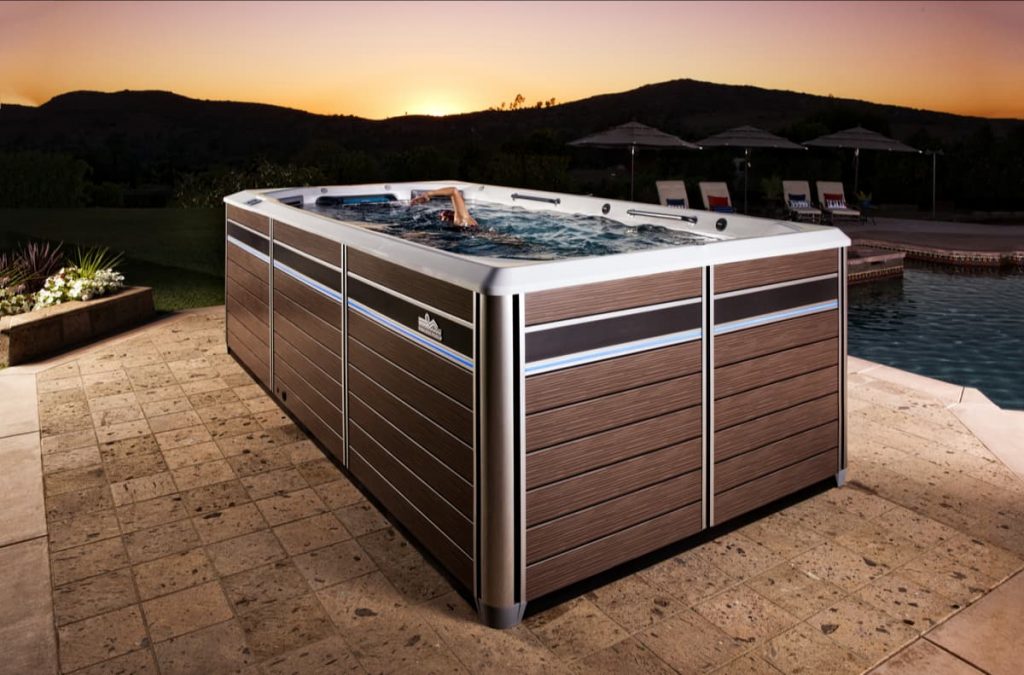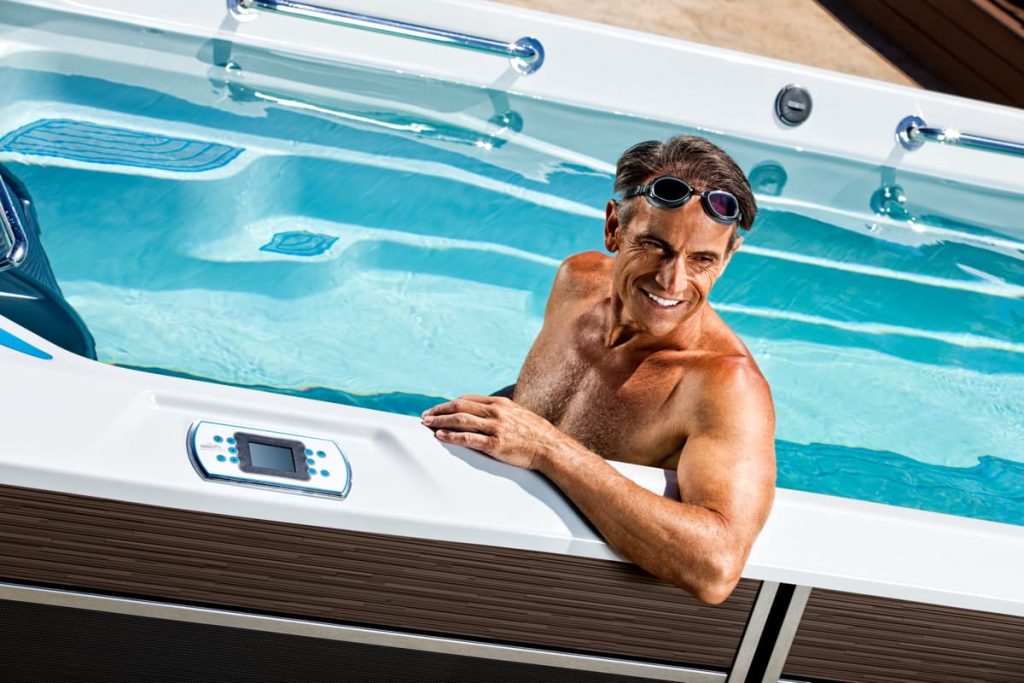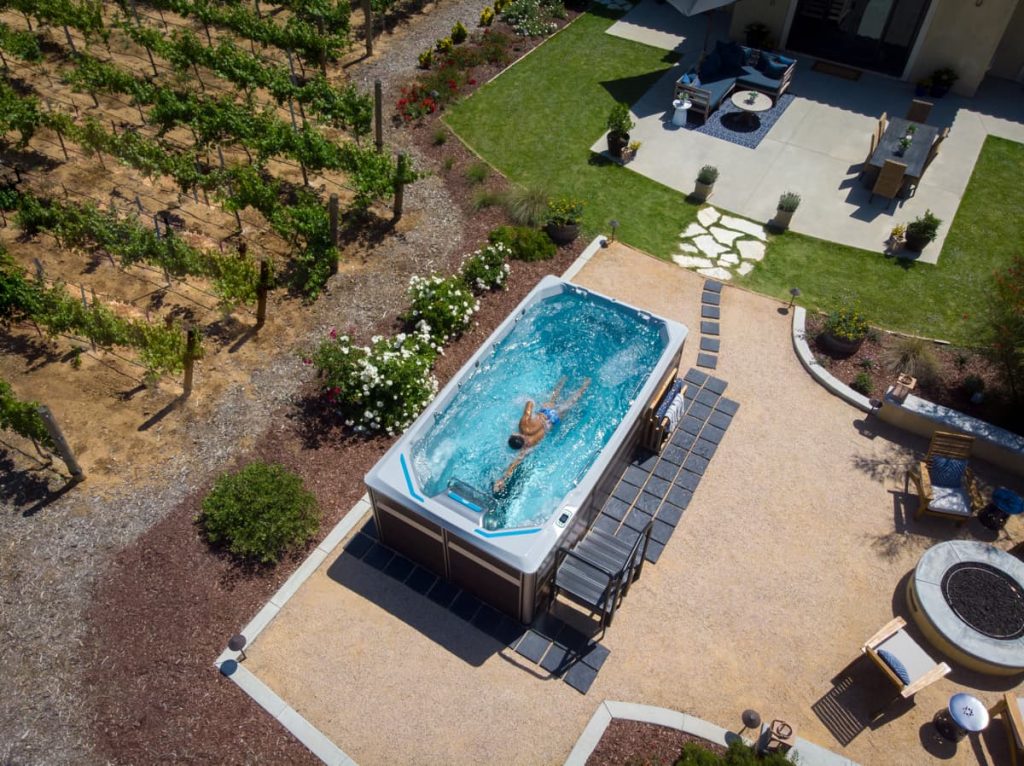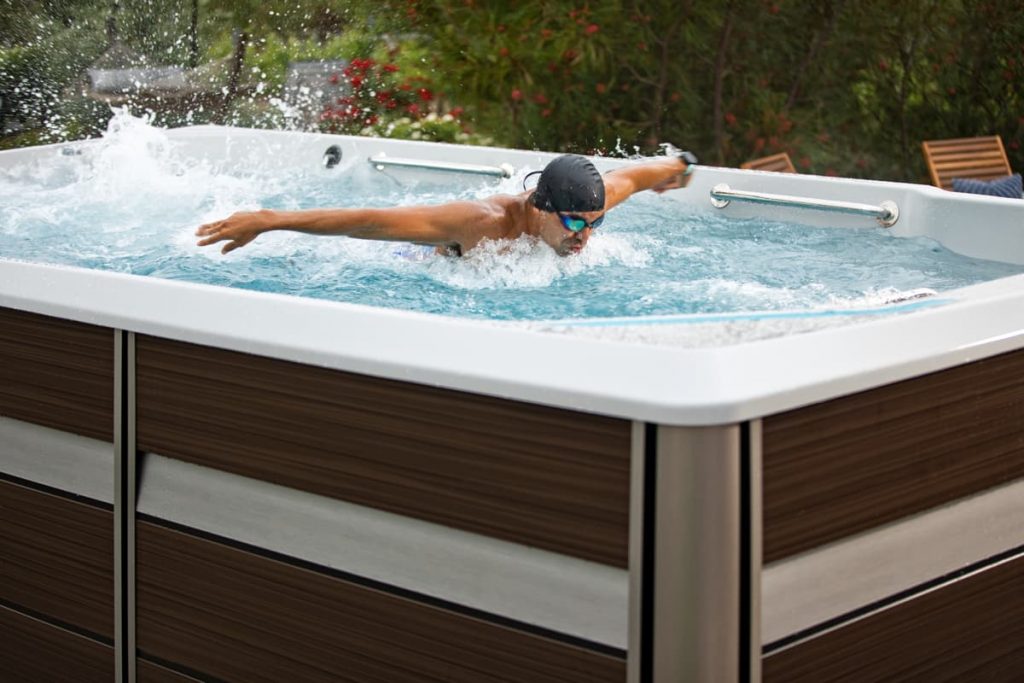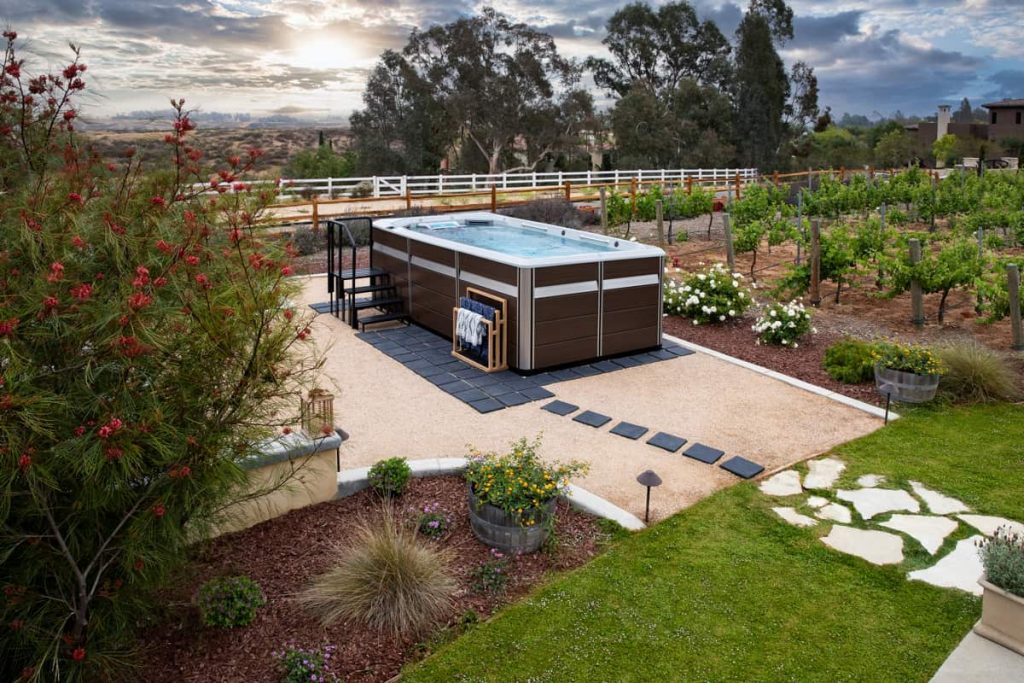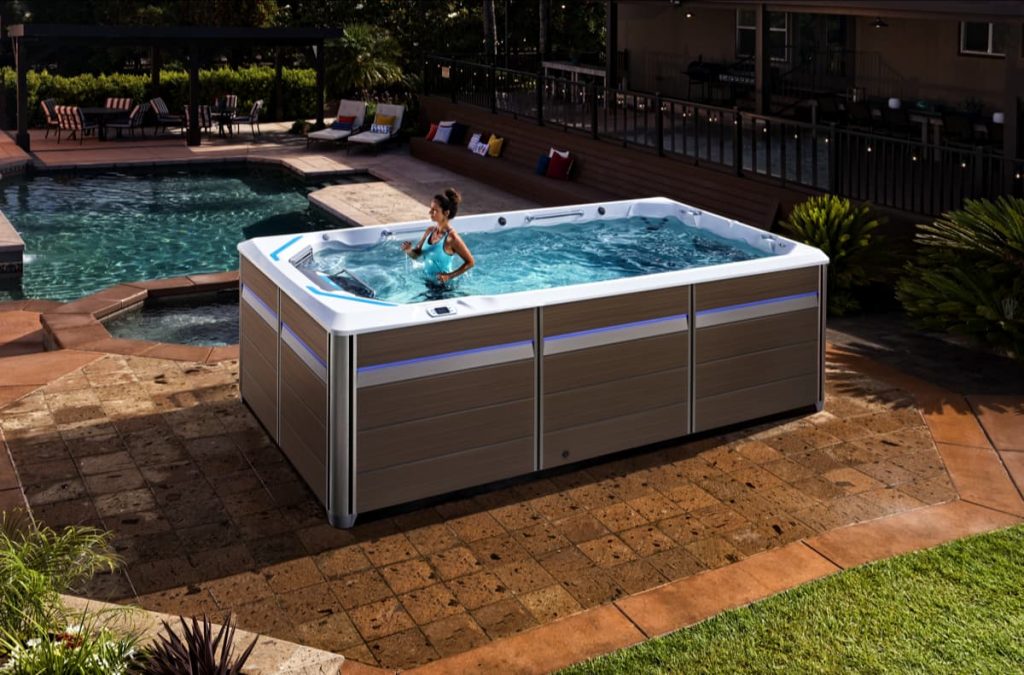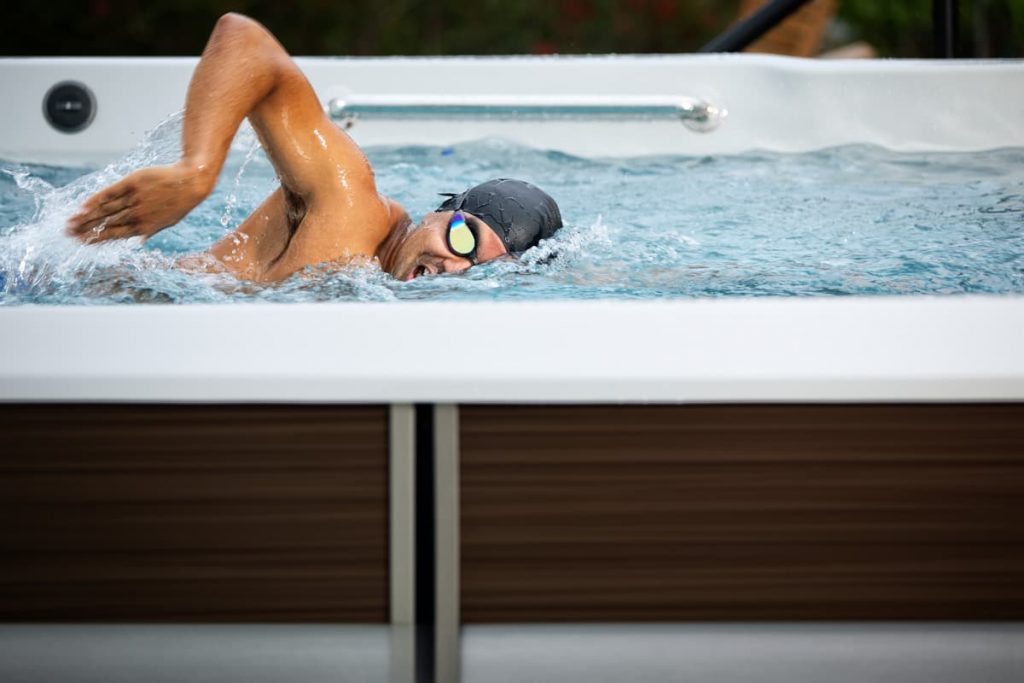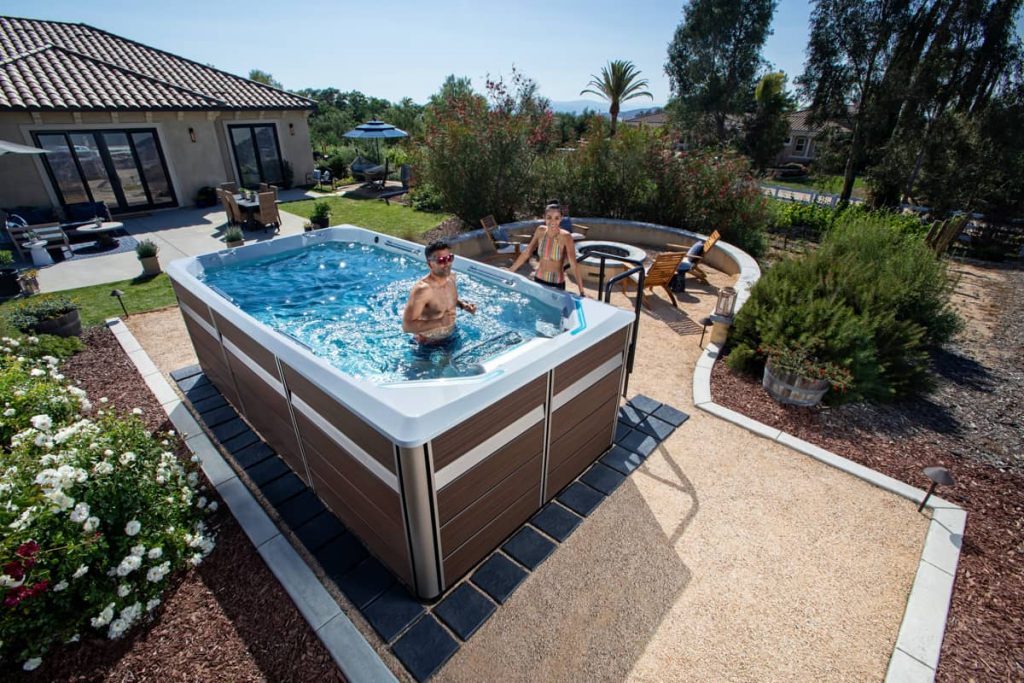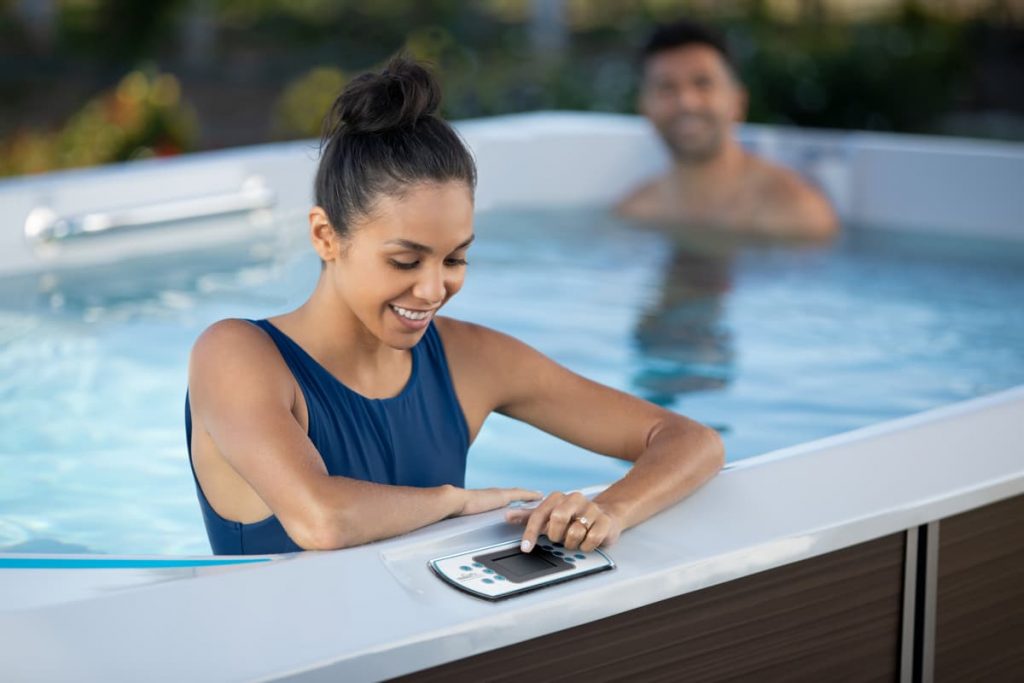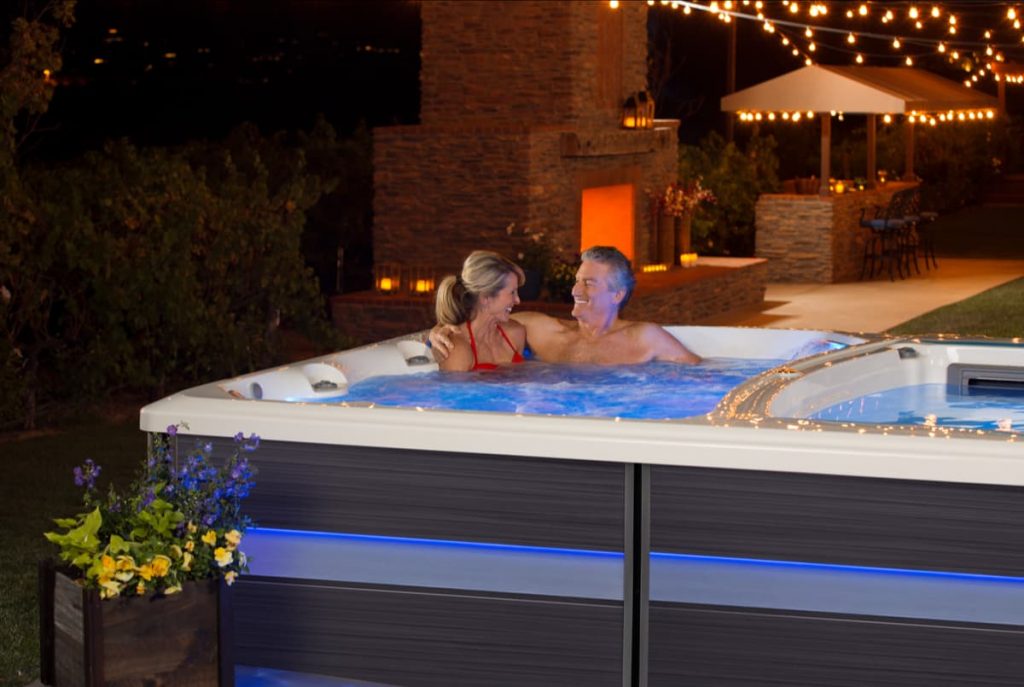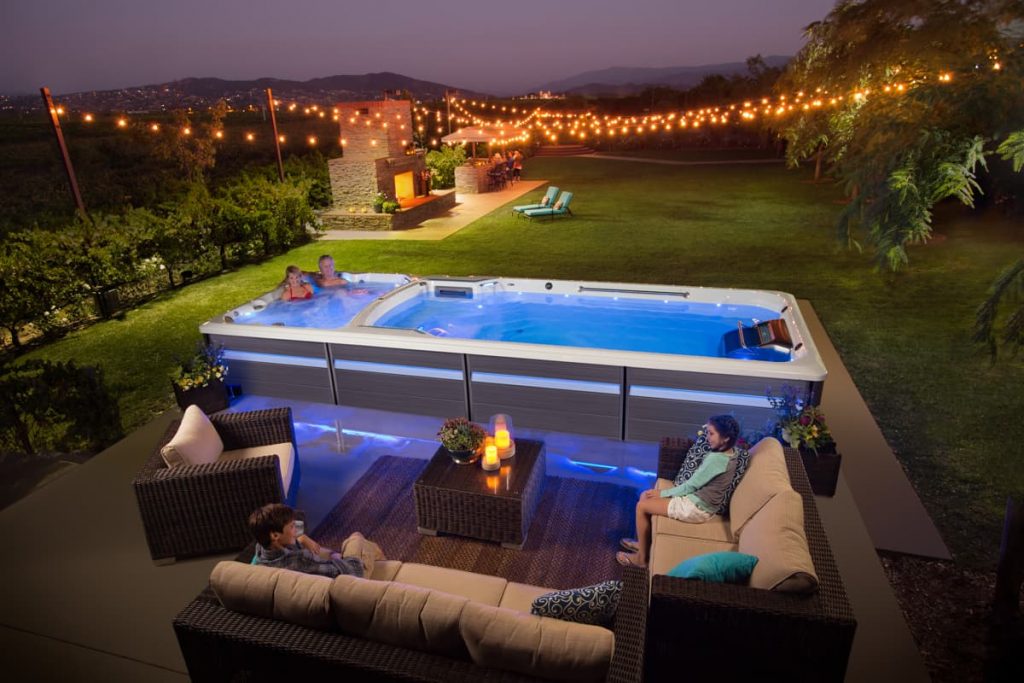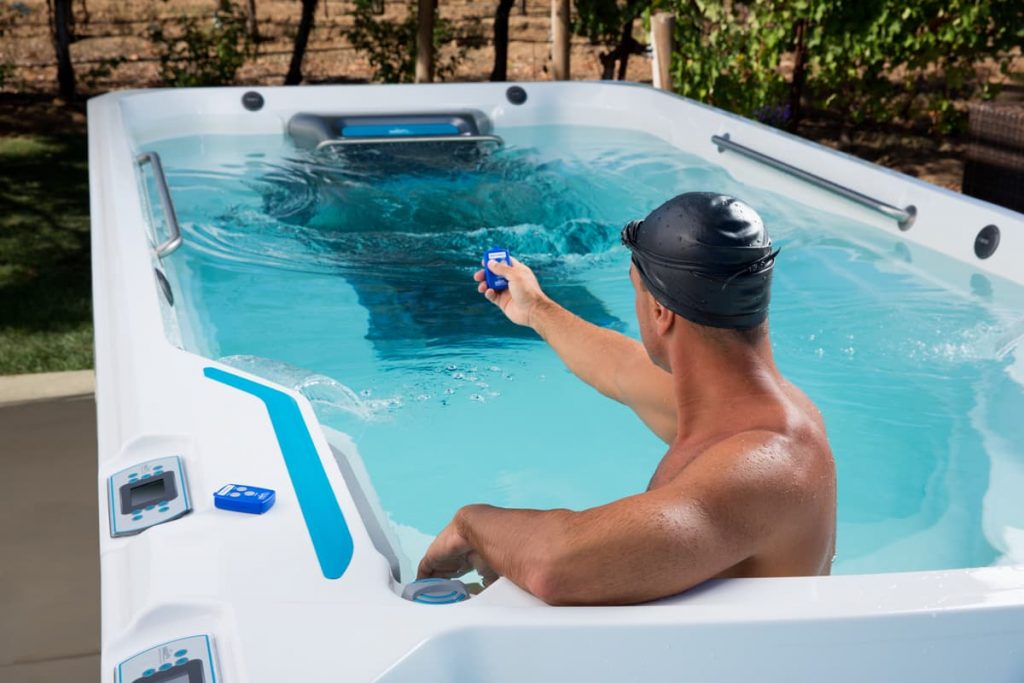 Get a quote for the X500® spa
Wellness awaits you! Take the next step to owning a Hot Spring spa by letting our Spa Specialits send you a personalized offer.
* By submitting this form you are providing permission for Aquapool Spas S.L. to periodically contact you with exclusive promotional offers and product news. You may unsubscribe at any time.