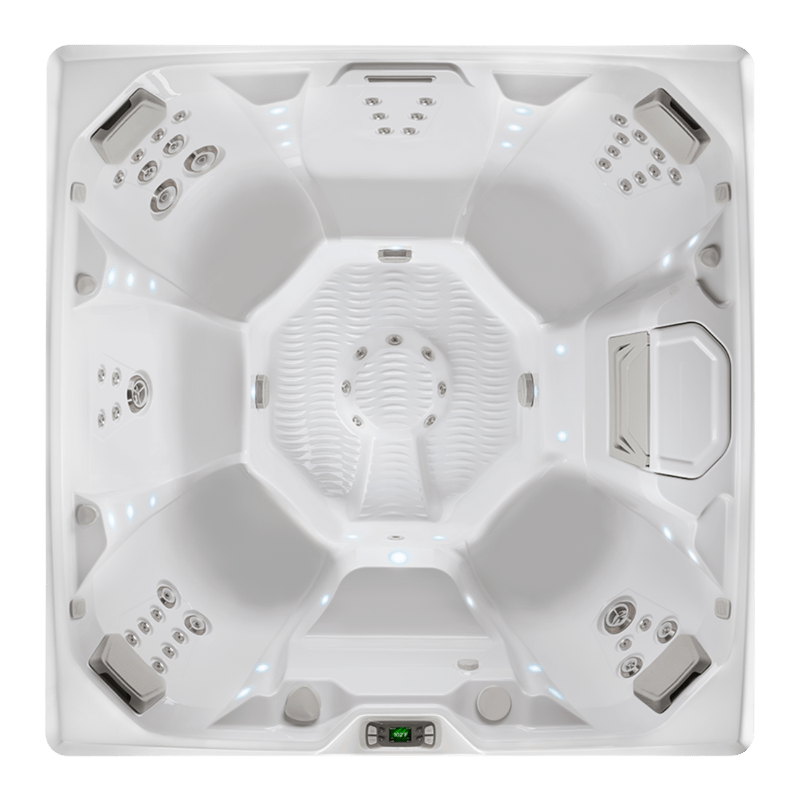 The roomy interior seats up to seven adults in a spa that fits comfortably on most patios. It includes a jetted foot pod with seven precision directional jets for a penetrating foot massage from every seat.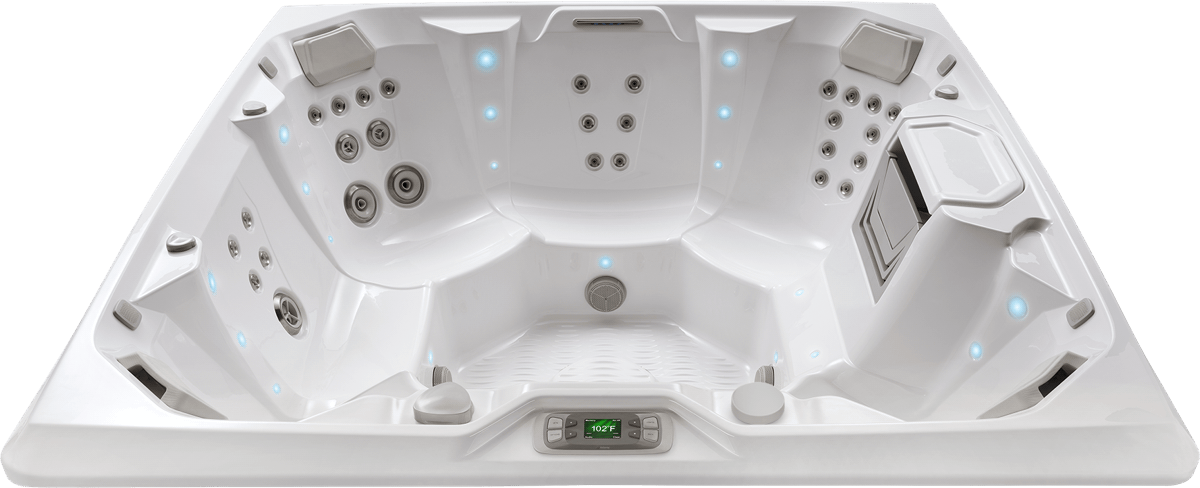 Exterior
Coastal Grey
Interior
Alpine White
Bluetooth music system
Wireless entertainment adds another layer of enjoyment to your spa ownership experience. Stream music from your favourite apps (Spotify, iTunes Music, etc.) or use your own music library. The choice is yours with our easy-to-use sound system with Bluetooth wireless technology.
The sound system features a powerful amplifier and built-in subwoofer for increased volume and richer bass tones. Marine-grade speakers are installed in the spa shell.
ADVANCED ENERGY EFICIENCY
FiberCor™ insulation
Limelight® Collection spas feature FiberCor insulation, that fully insulates the spa cabinet to a density 4X greater than typical 8 kg/m³ foam which results in lower spa operating costs.
It is also environmentally friendly, so can be used and re-used again and it is already made up of 25% recycled content.
MORE NATURAL & FEELS BETTER
FreshWater™ Salt System
This unique system makes spa ownership easier than ever by removing the guesswork and hassle of water care maintenance. More natural-feeling water with no itchy, dry skin or eyes while using fewer chemicals added and no harsh odors. This simple water care system means more time enjoying your spa and less time draining and refilling your spa.
SilentFlo™ Circulation
A dedicated pump continuously circulates spa water, 24 hours a day, and uses less energy than a 40-watt light bulb. This eliminates the need to rely on high-powered jet pumps to circulate water, reducing energy costs and wear.
BETTER MASSAGE EXPERIENCE
Best-in-class hydrotherapy
After 40 years and more than a million hot tubs, we've perfected the process for creating a unique warm water massage experience. Lots of powerful jets mean nothing if they don't hit the right spot, with the right amount of therapeutic massage.
Dimensions
226 x 226 x 97 cm
Water capacity
1.685 litres
* Filled weight includes water and 7 adults weighing 80 kg each.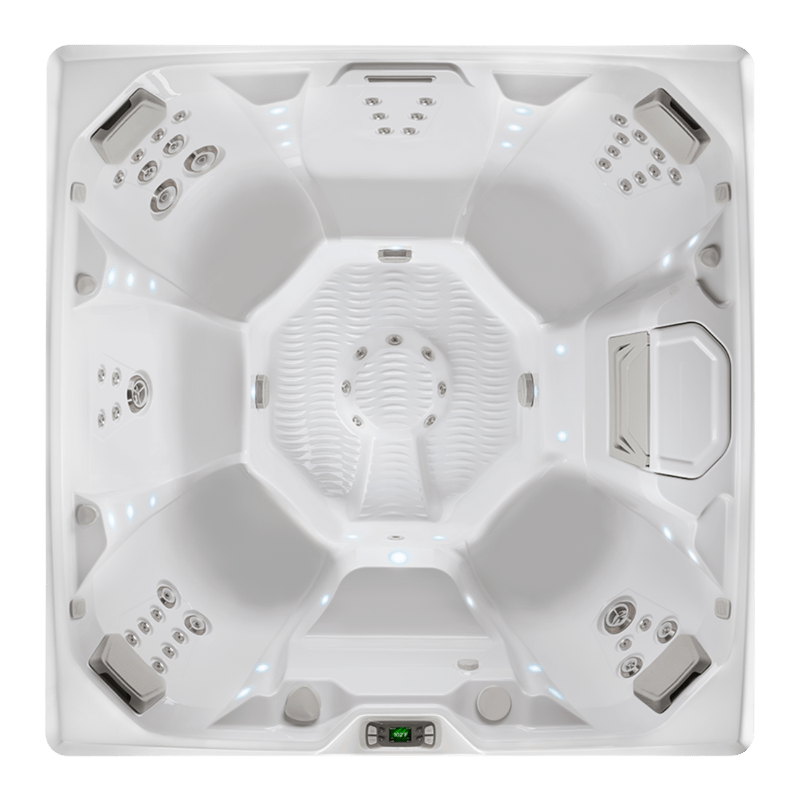 Get the most out of your Pulse® spa with the original HotSpring accessories, the perfect match for your Limelight Collection spa.
Connextion™ remote spa monitoring
Are you on the go, have a second home or just want peace of mind? Connextion™ remote monitoring looks after your HotSpring® spa even when you cannot.
Spa Enhancements
Hot Spring® Spas offers a variety of spa side enhancements (such as handrails, umbrellas, etc.) that not only seamlessly look good but add to your overall spa experience.
Hot Tub Cover lifters
Built to the same high standards as your HotSpring® spa, a HotSpring® cover lifter offers an easy way to open and close your spa and will entice you to use your hot tub more often.
Hot Tub Steps
Making it simple to climb in and out your spa, HotSpring® spa side stairs are designed to match your HotSpring® spa cabinet and is removable as a safety option.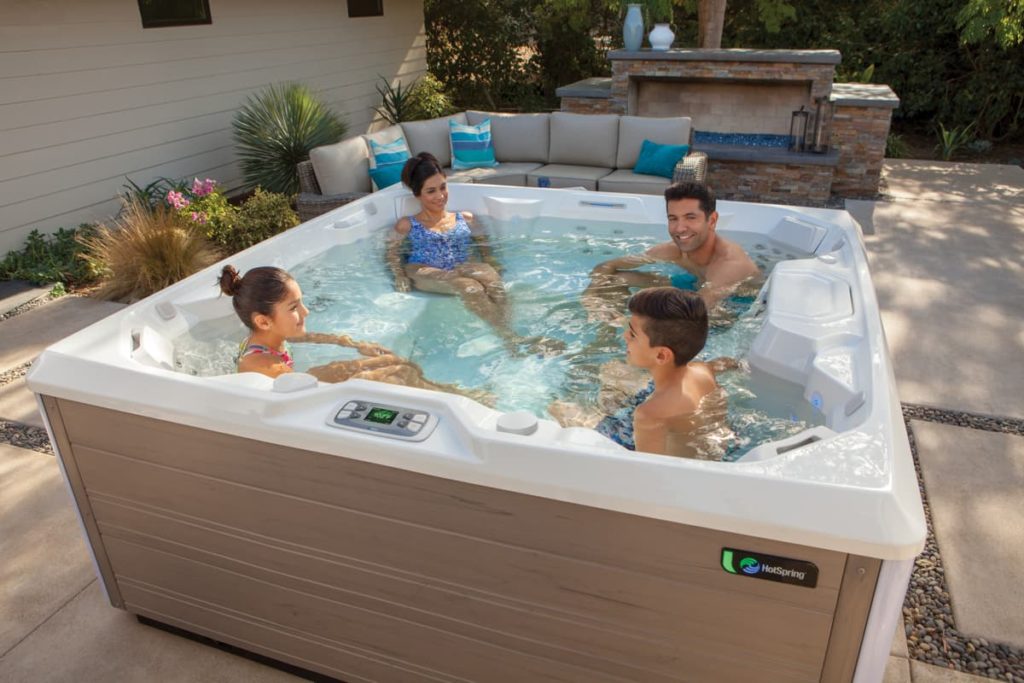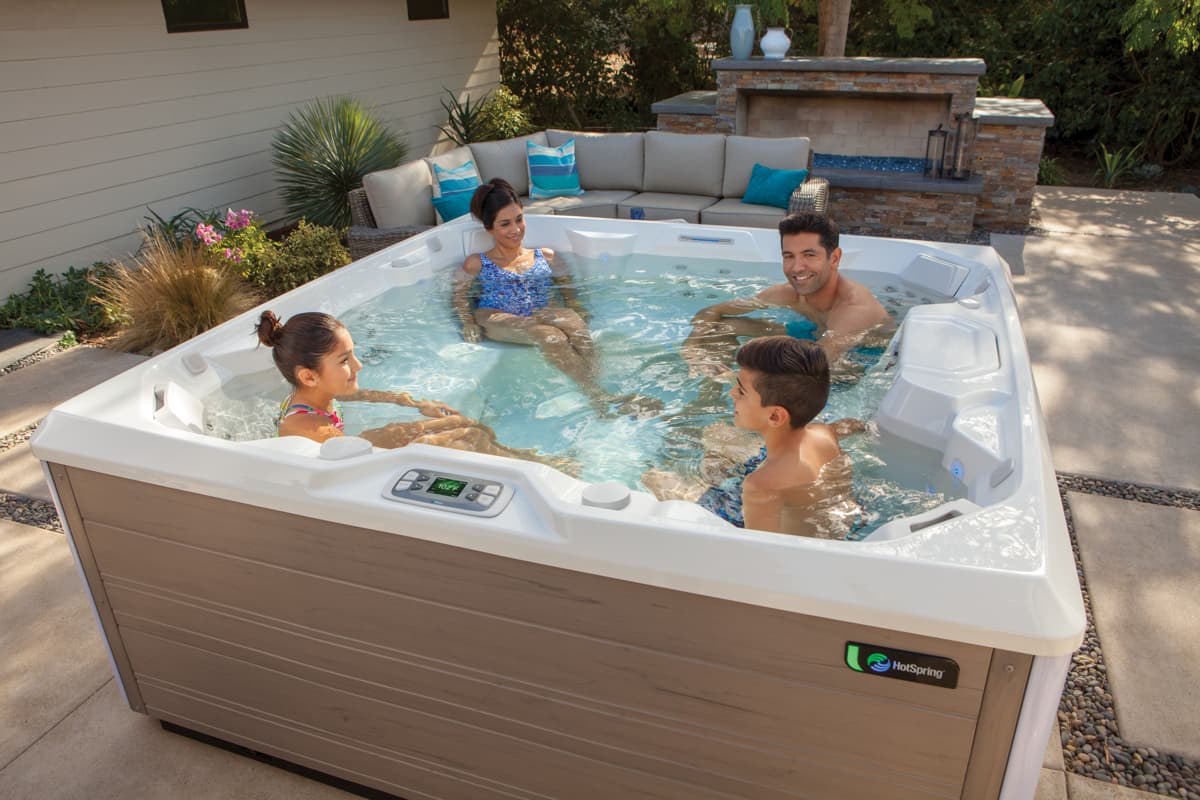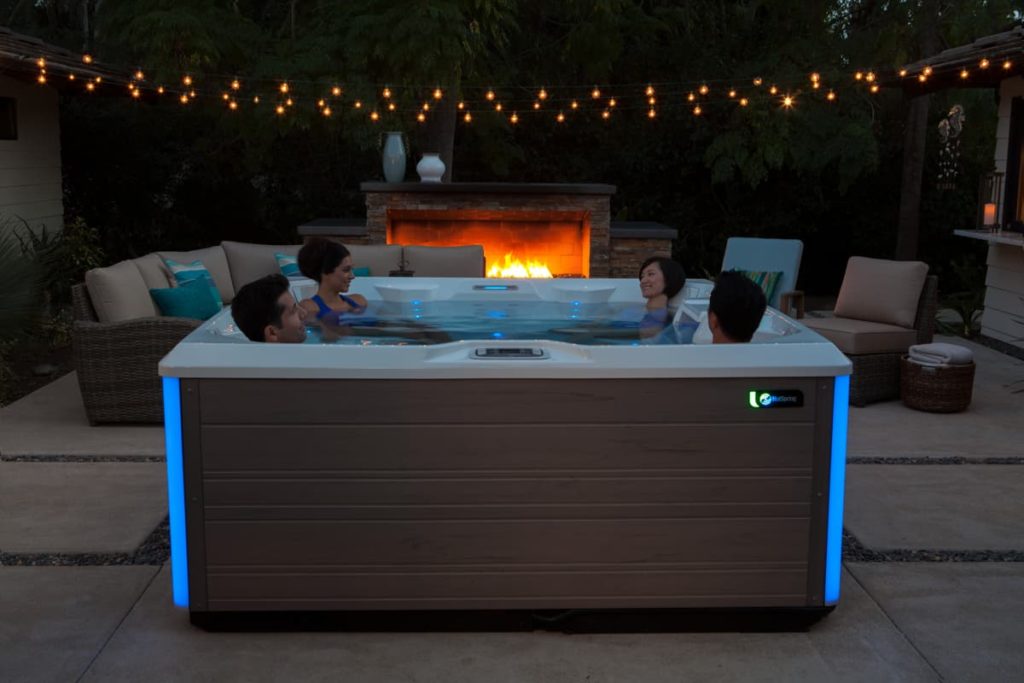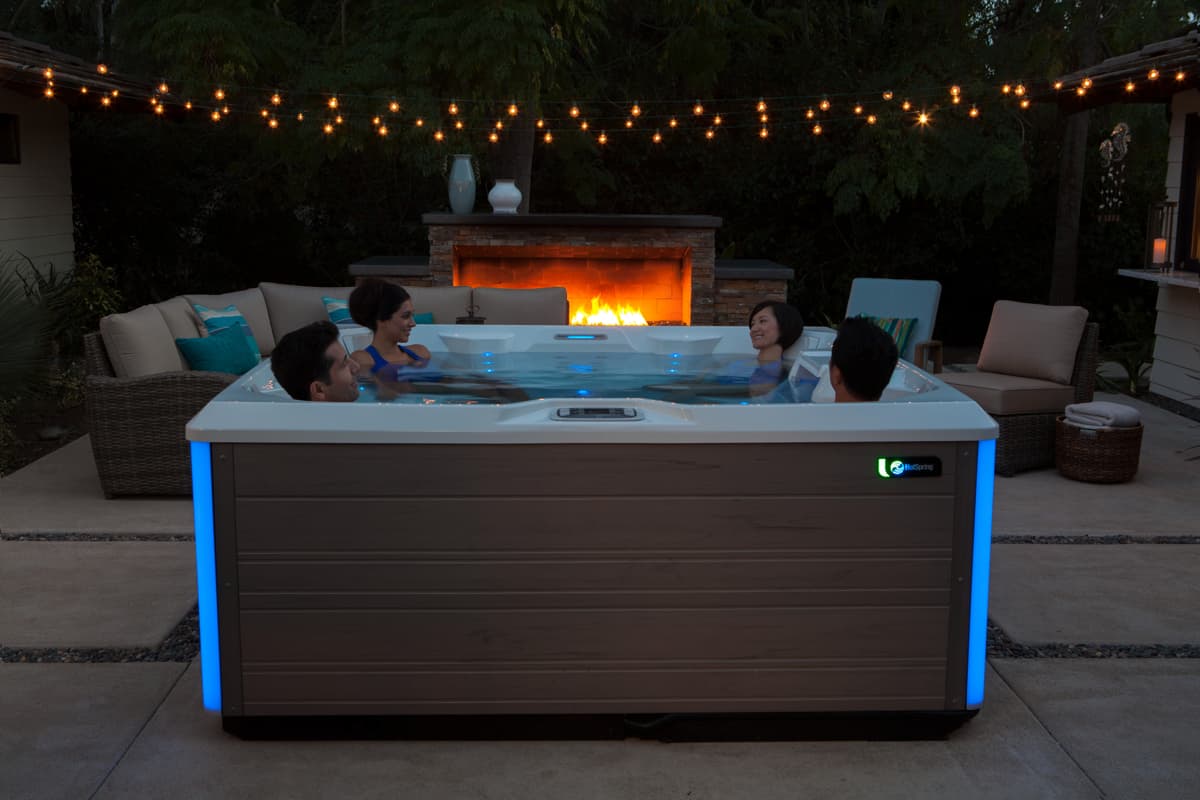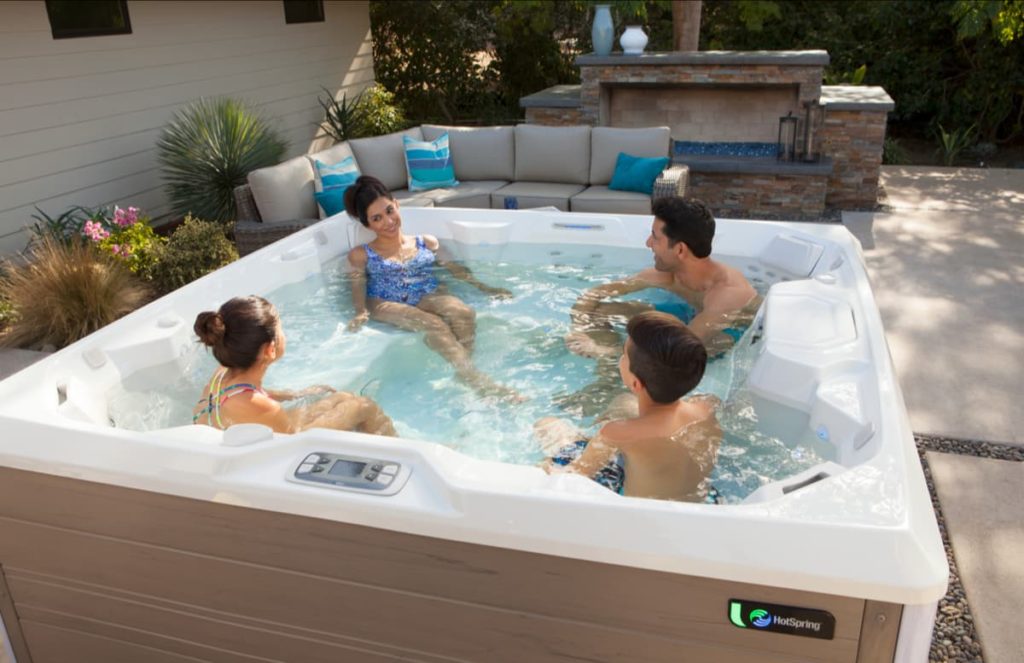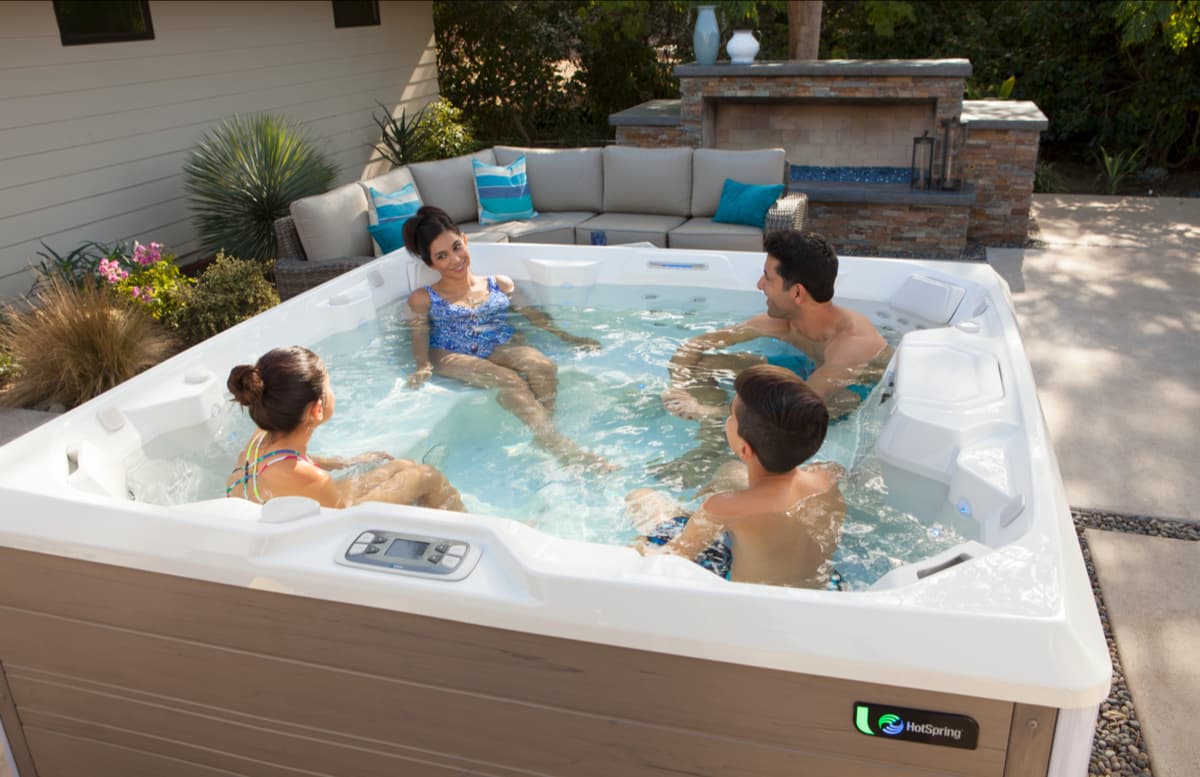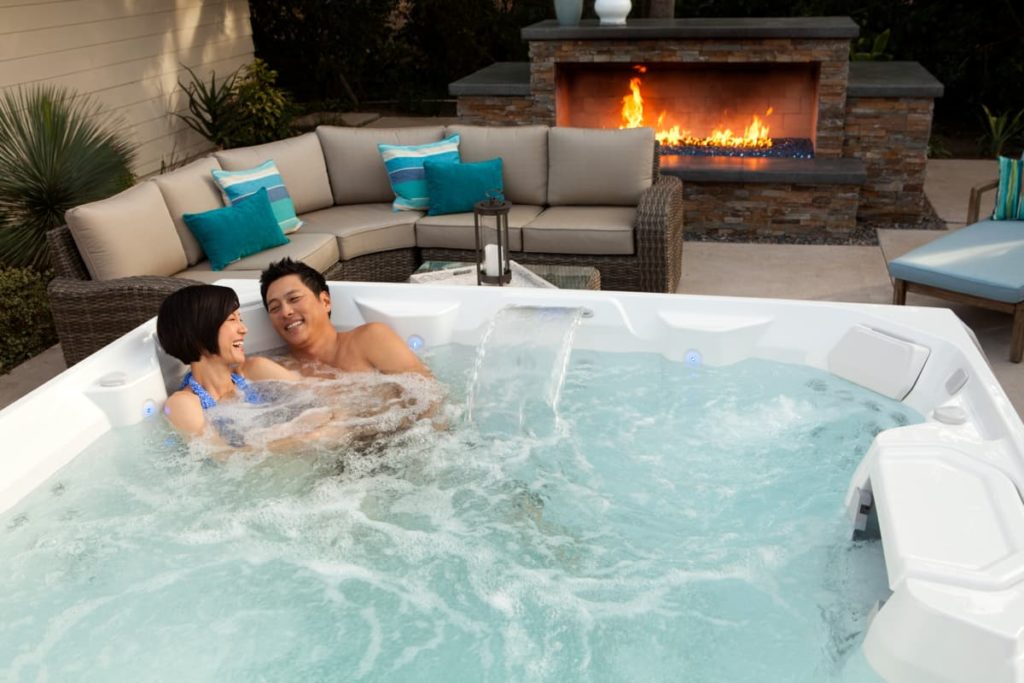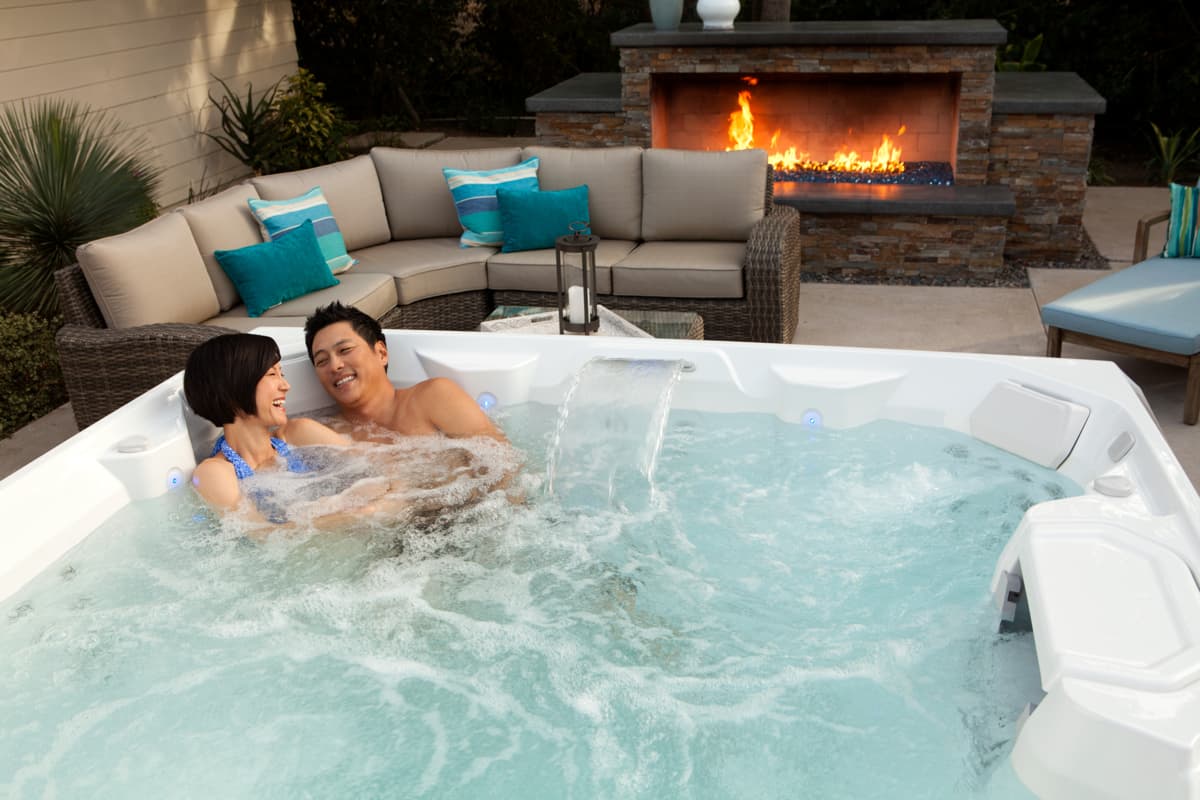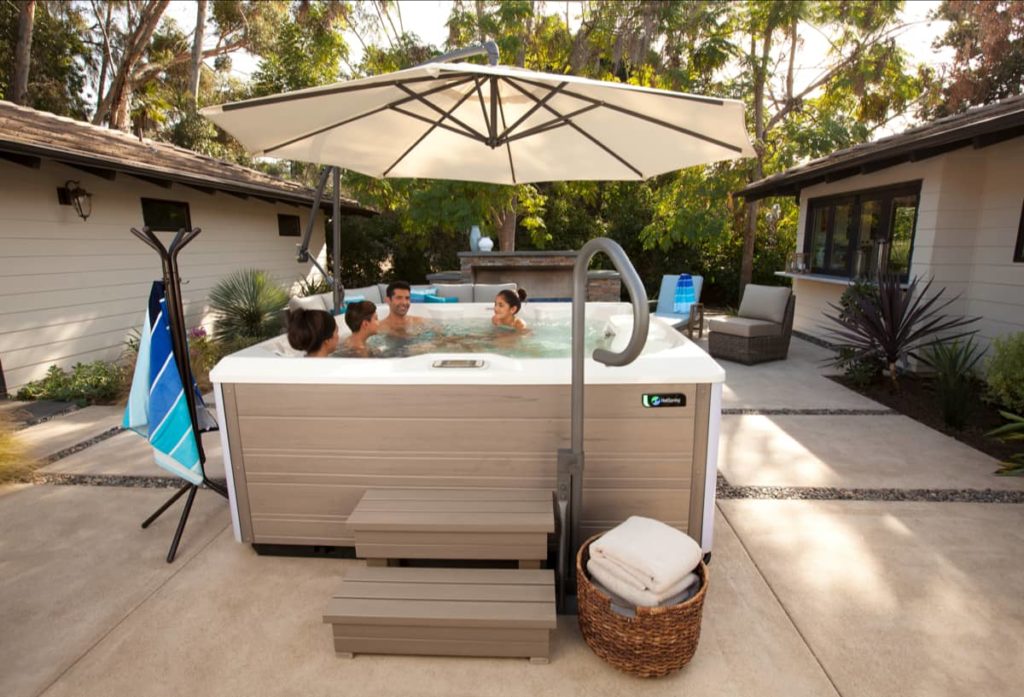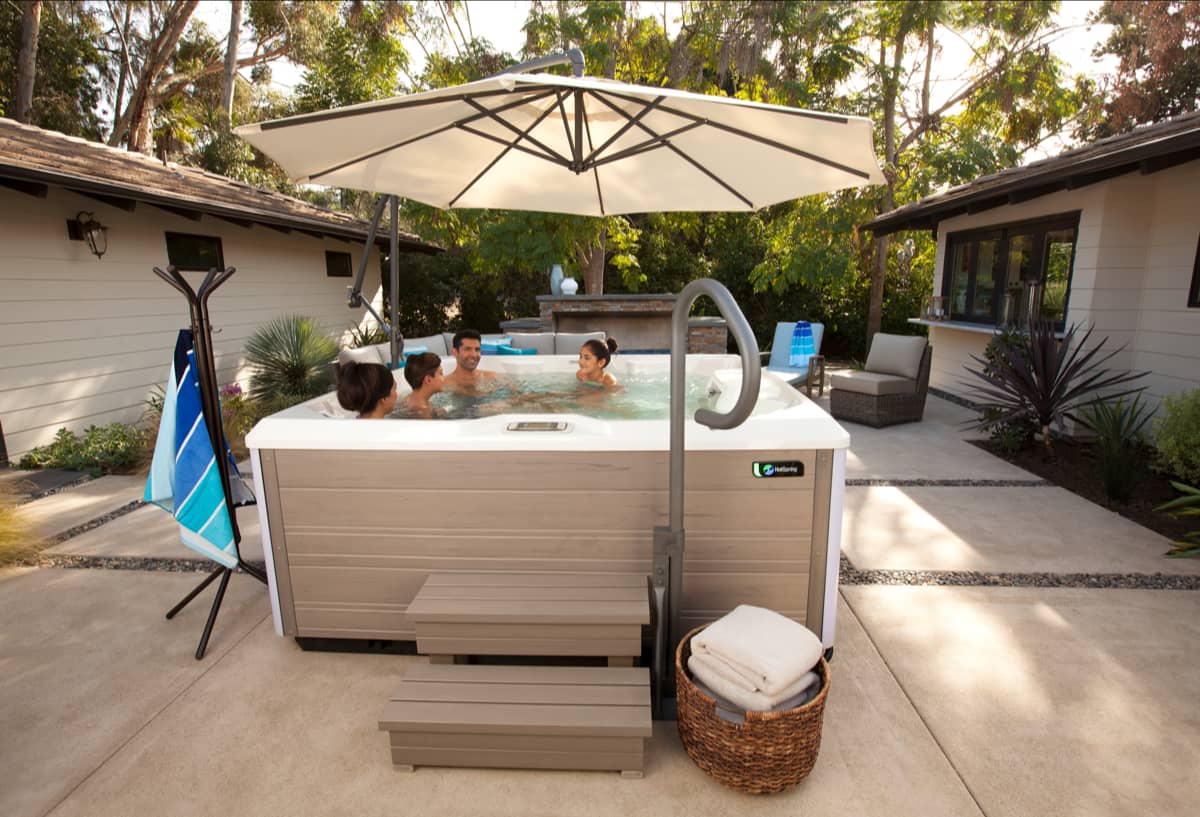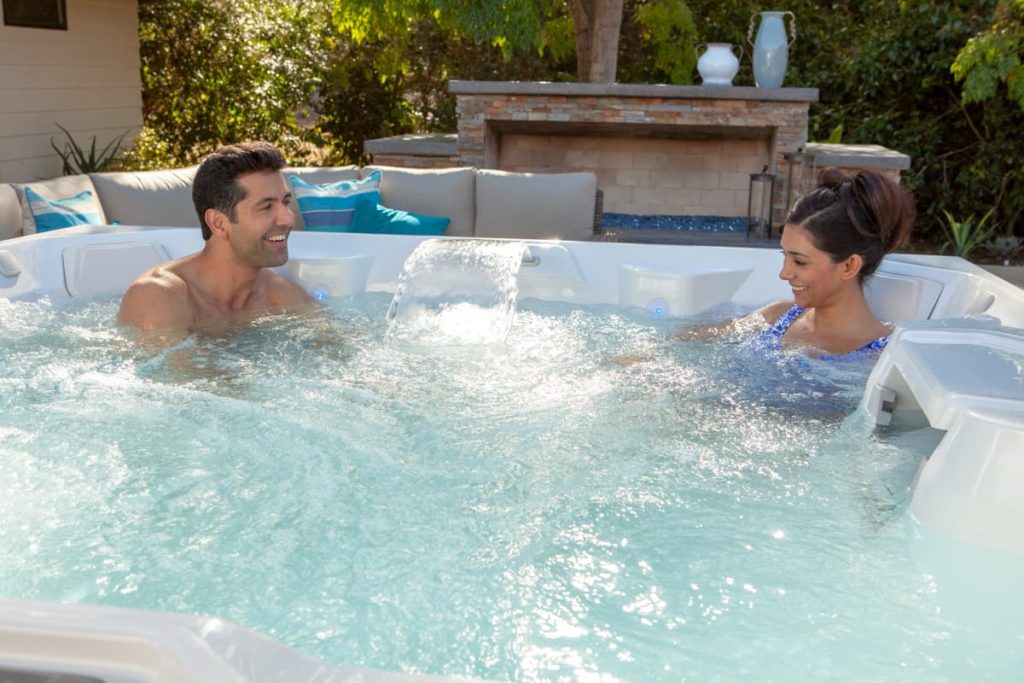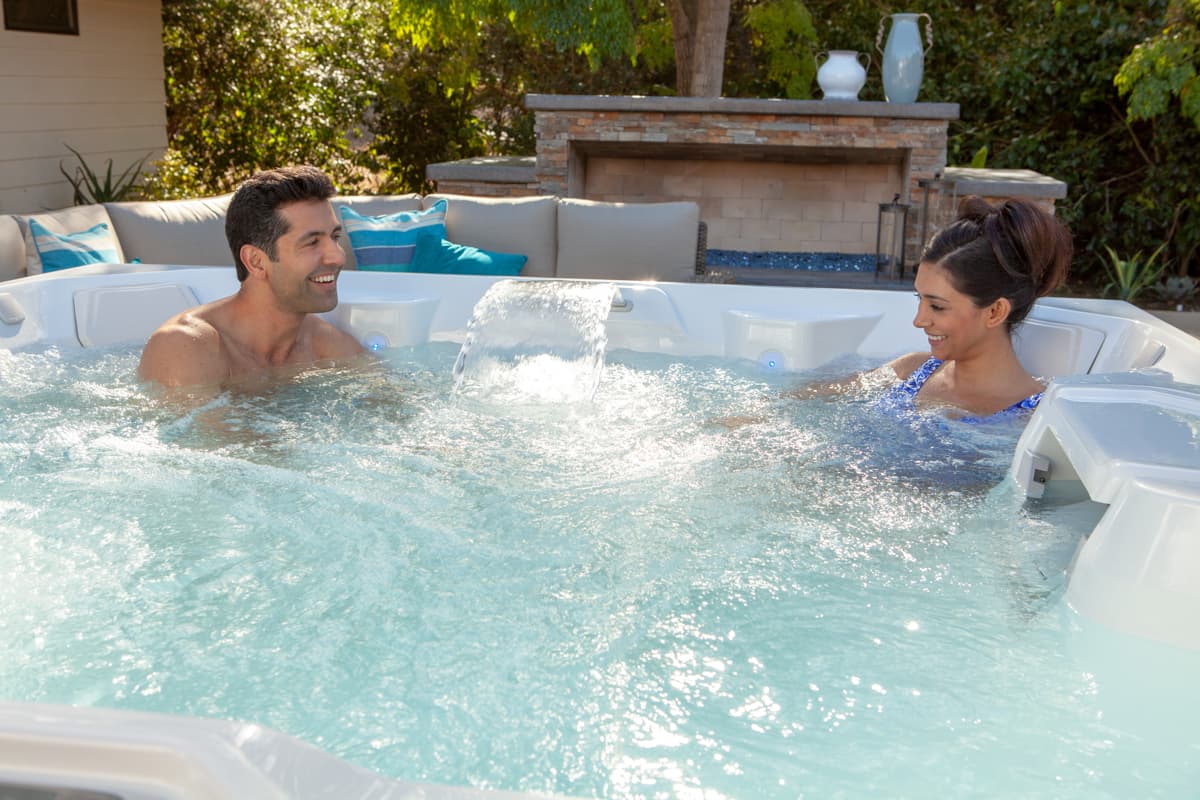 Get a quote for the Pulse® spa
Wellness awaits you! Take the next step to owning a Hot Spring spa by letting our Spa Specialits send you a personalized offer.
* By submitting this form you are providing permission for Aquapool Spas S.L. to periodically contact you with exclusive promotional offers and product news. You may unsubscribe at any time.