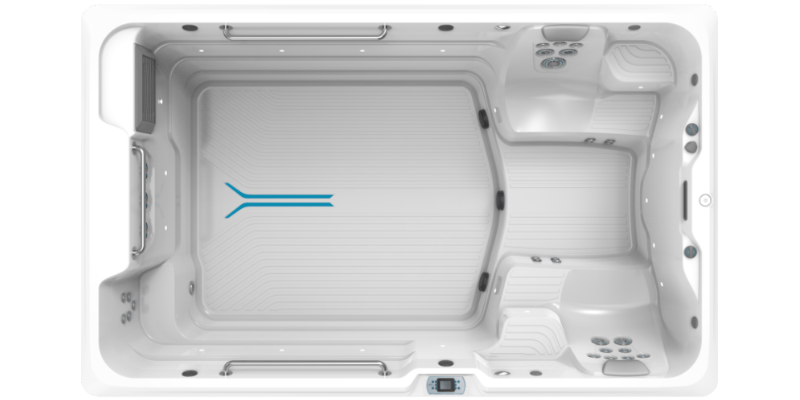 Fitness isn't always physical.
Taking care of your well-being isn't just about working out. It's about family time, ME time, relaxation and play time. RecSport® Recreation Systems R200 is ideal for those who want to enjoy all of the physical and non-physical benefits of water. Whether it's splashing with the kids, relaxing against the soothing hydromassage jets, or enjoying a low-impact workout, it's all possible – at home – with the R200.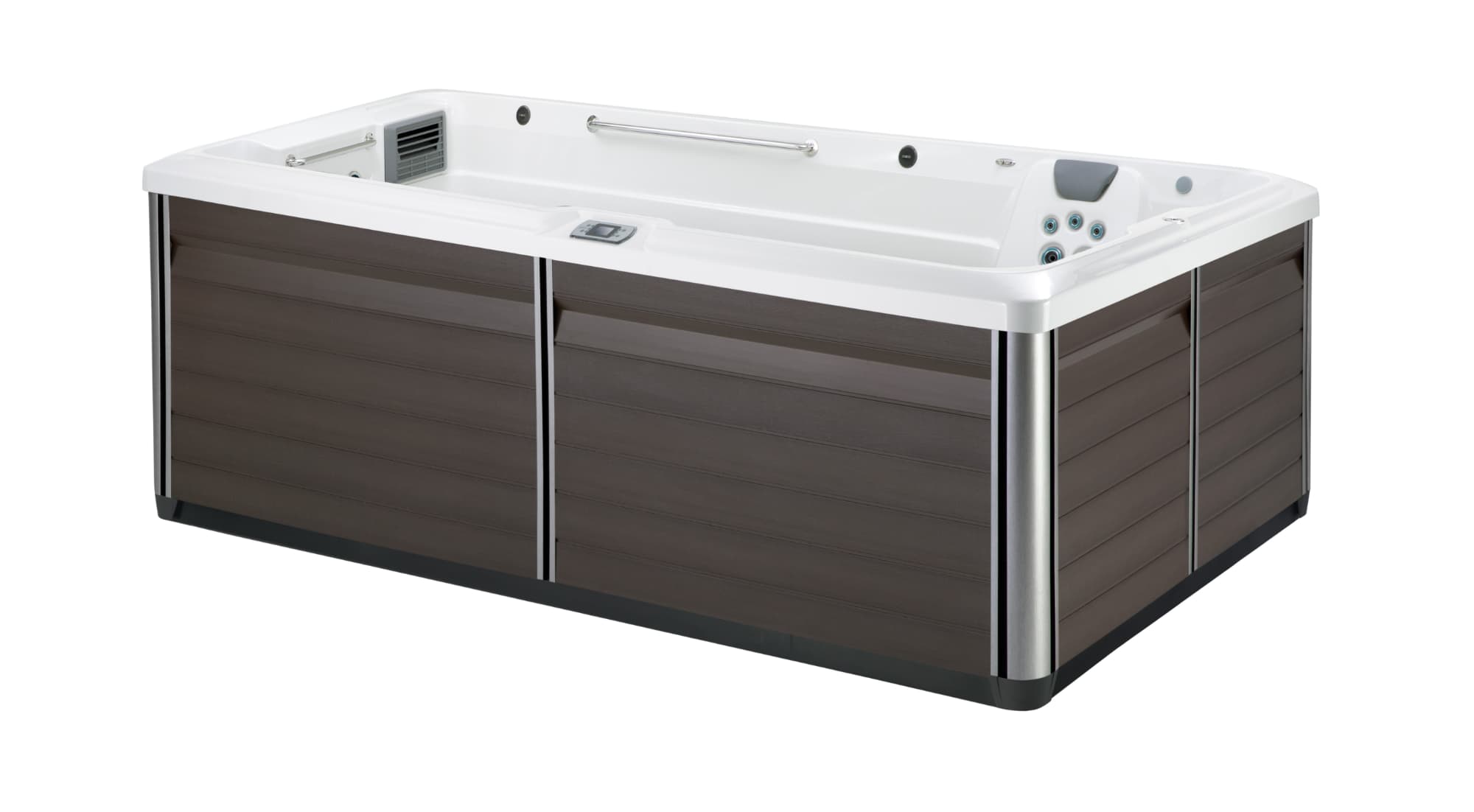 SUPERIOR SWIM-IN-PLACE EXPERIENCE
Three Airless Swim Jets
Driven by one pump with multiple speeds, three swim jets provide a powerful and steady stream. The swim jets use a Venturi boost effect to draw in more water, multiplying the volume. This results in stronger resistance for exercise and recreation with less turbulence.
Exterior Cabinet
Designed for long-lasting durability with an attractive embossed pattern and available in Grey or Mocha, the Recsport® Recreation System will beautifully enhance any garden.
BUILT WITH SOLID AND DURABLE FRAMES
Solid Wood Frame and ABS Base Pan
RecSport Recreation Systems are built on a sturdy wood frame coupled with an ABS base pan that is built to withstand outdoor elements.
Seating capacity
10 adults
Dimensions
366 x 127 x 226 cm
Water capacity
5.054 litres
* Filled weight includes water and 10 adults weighing 80 kg each.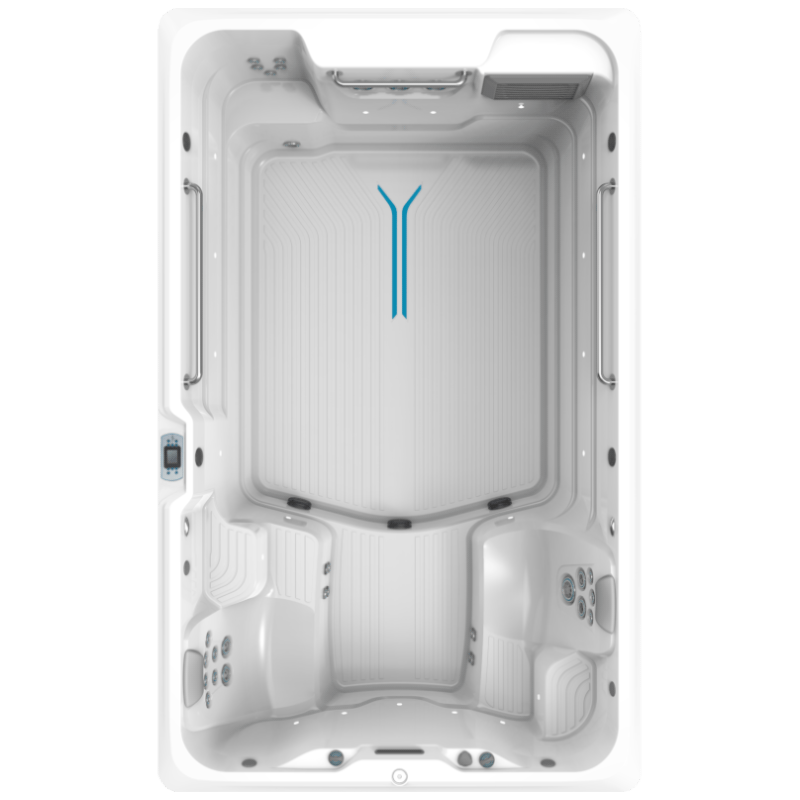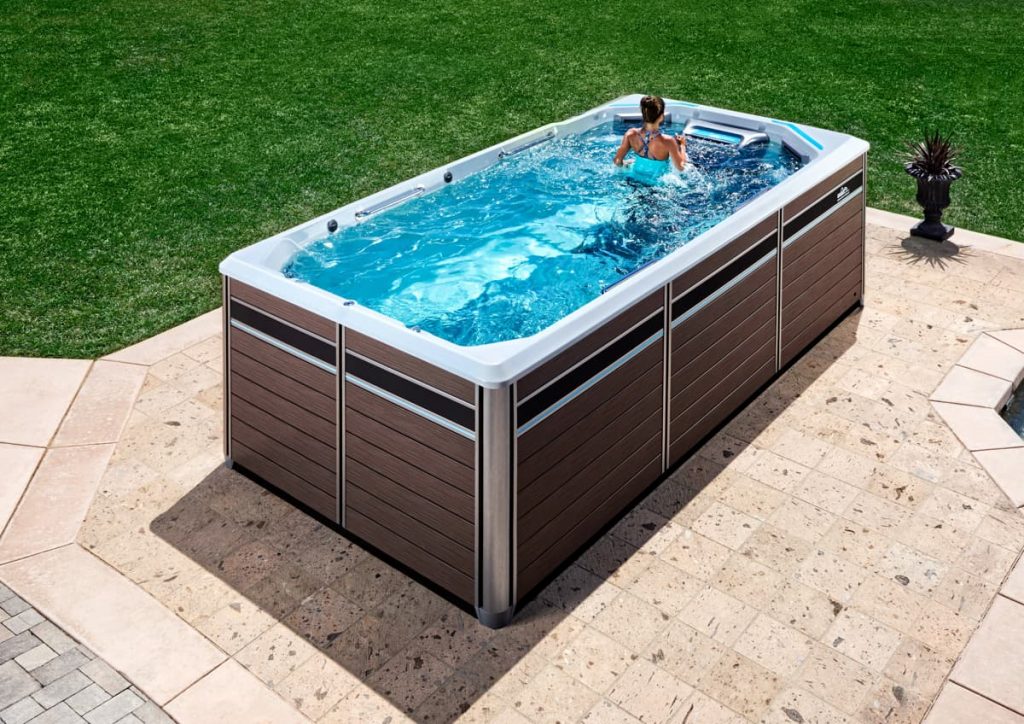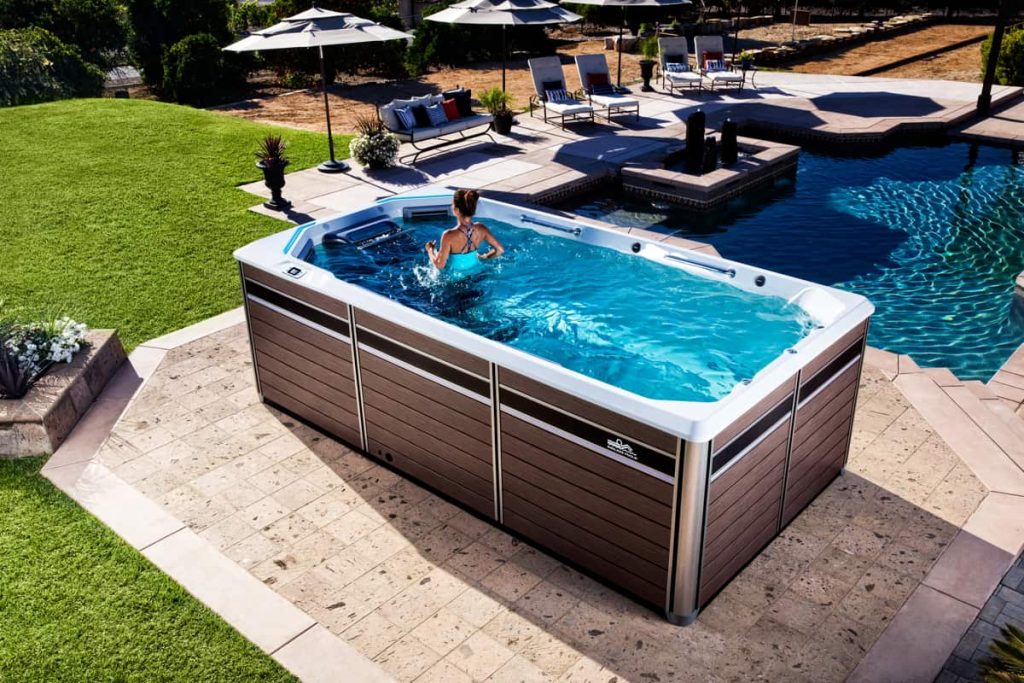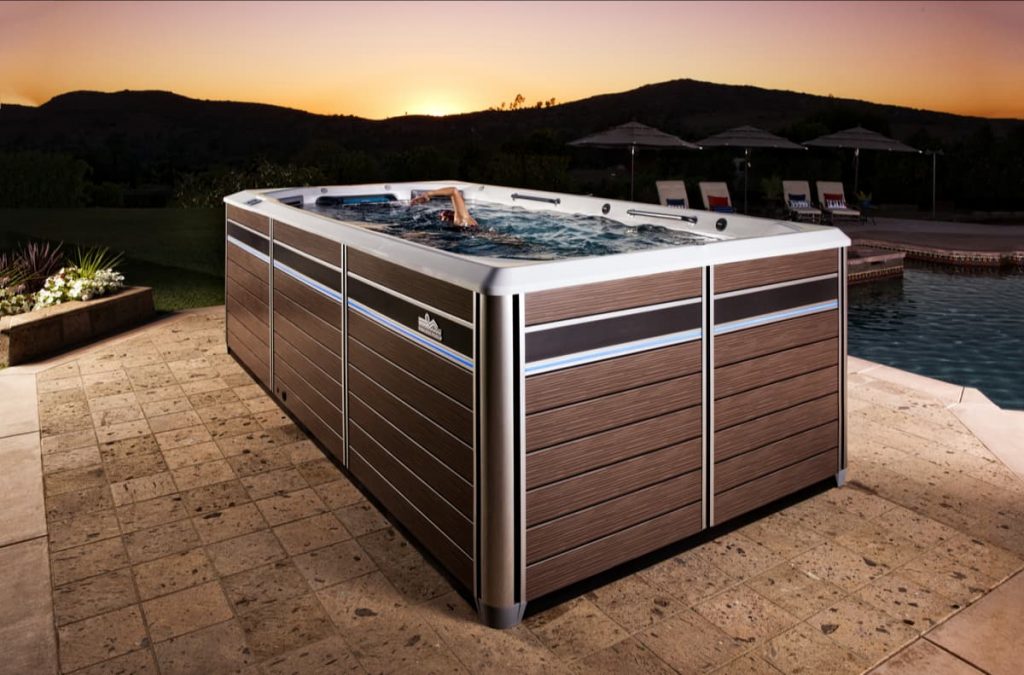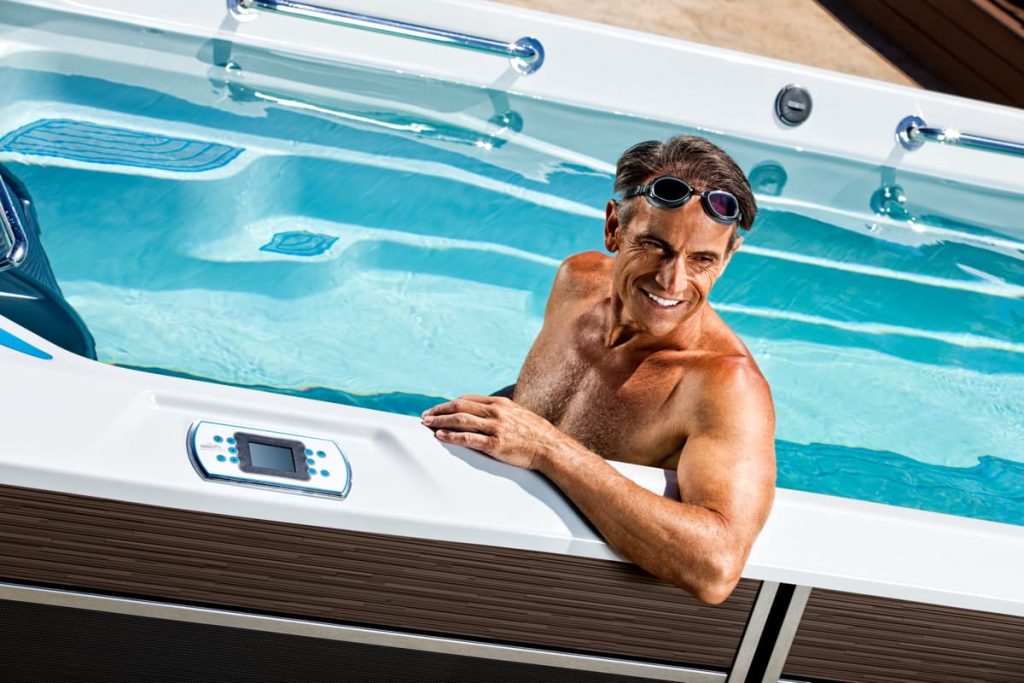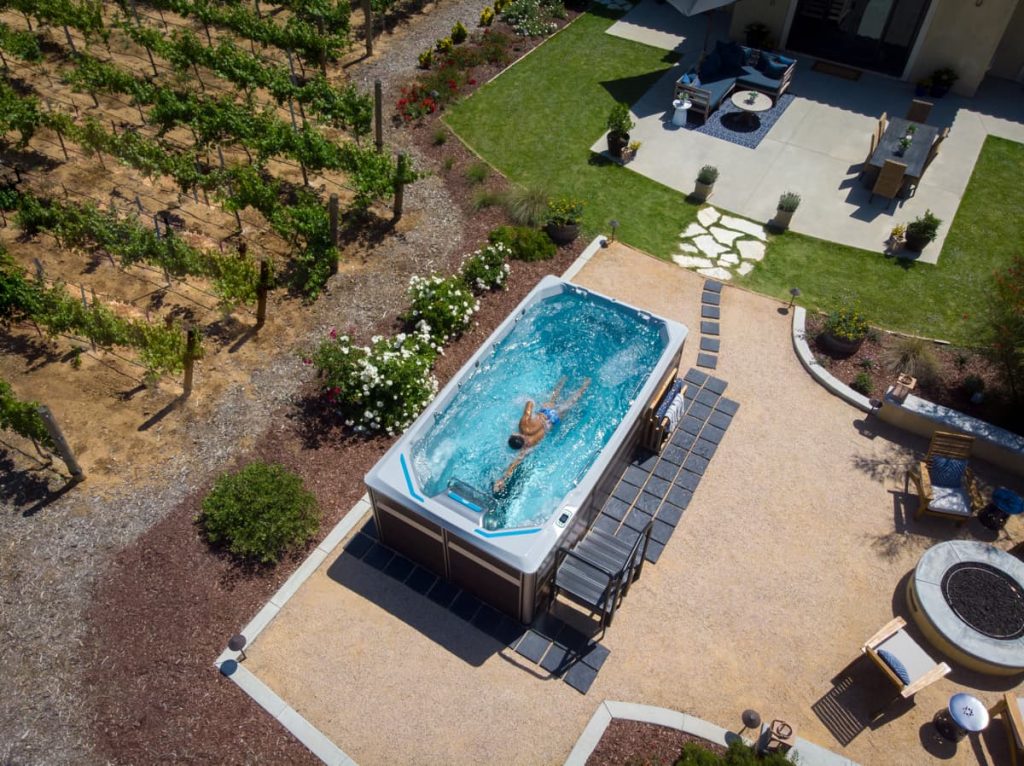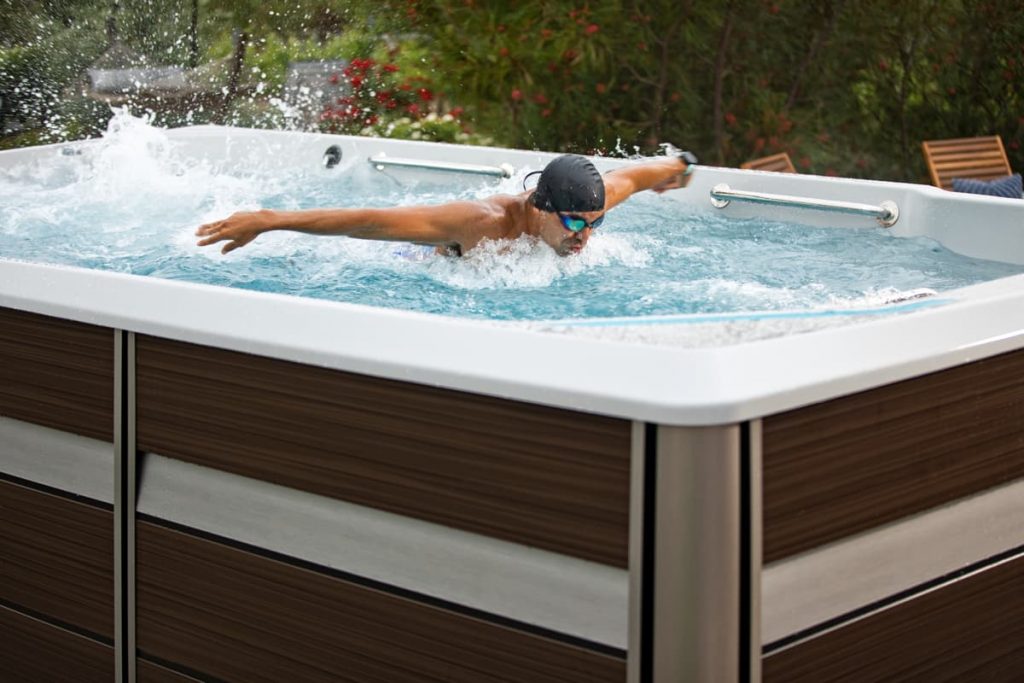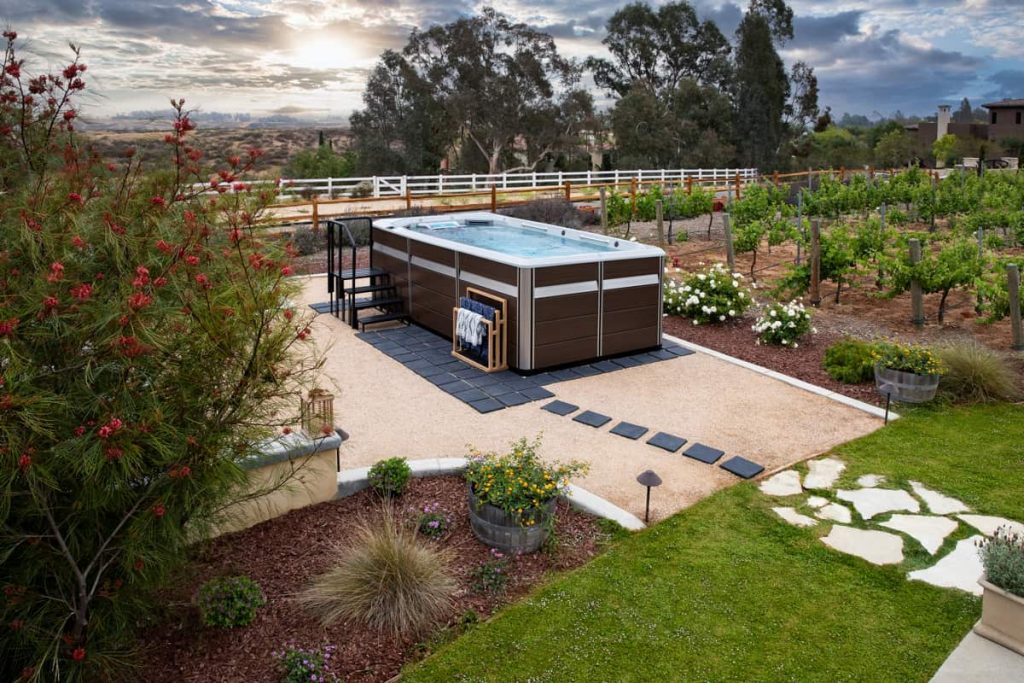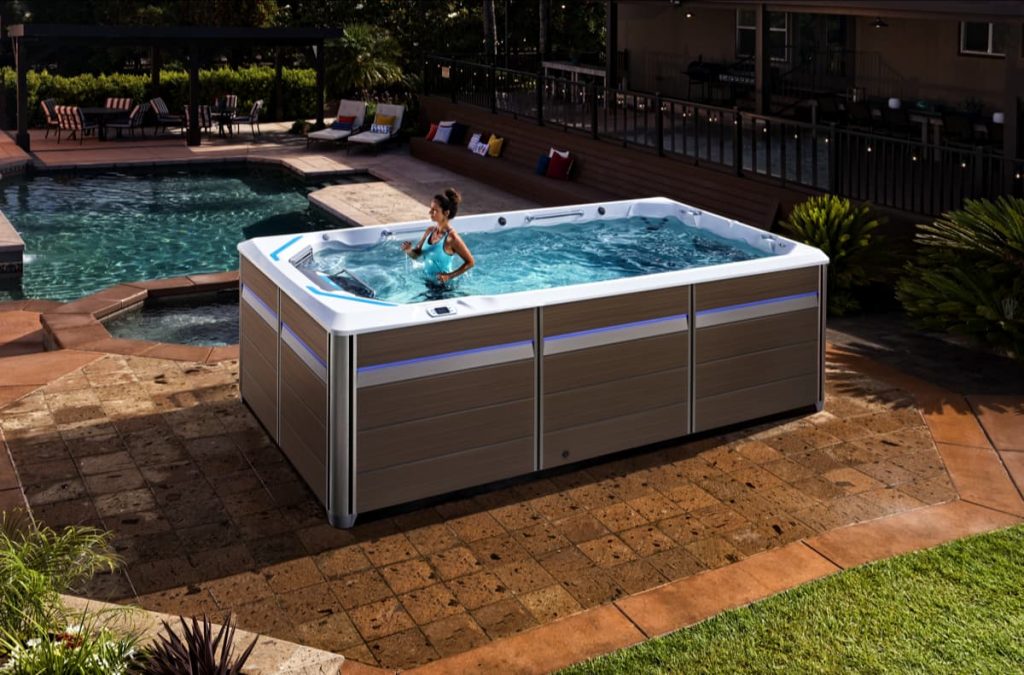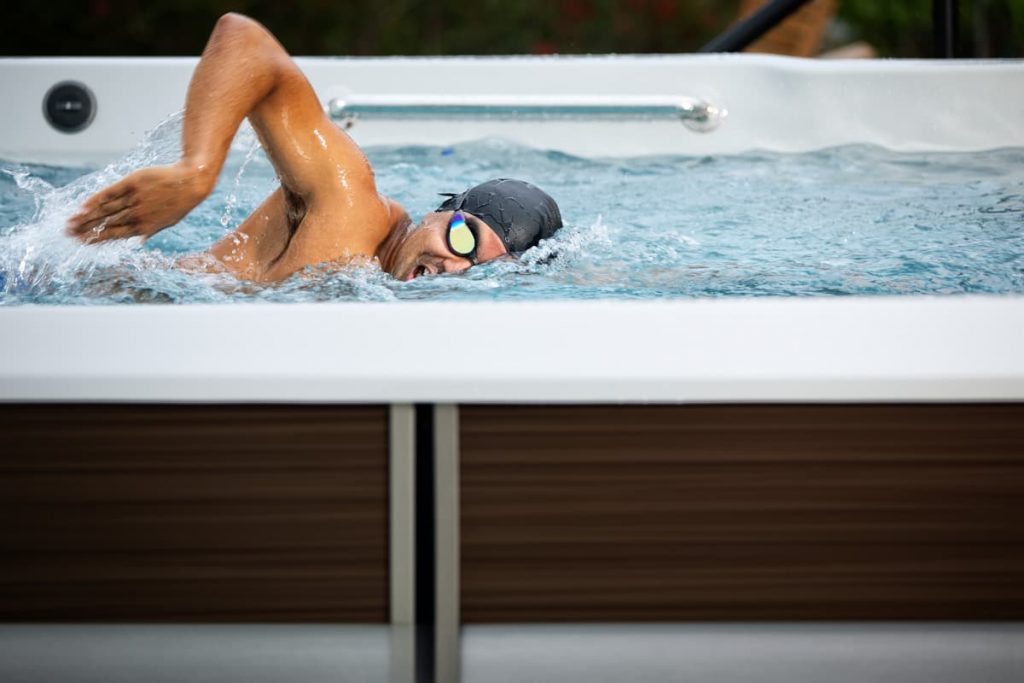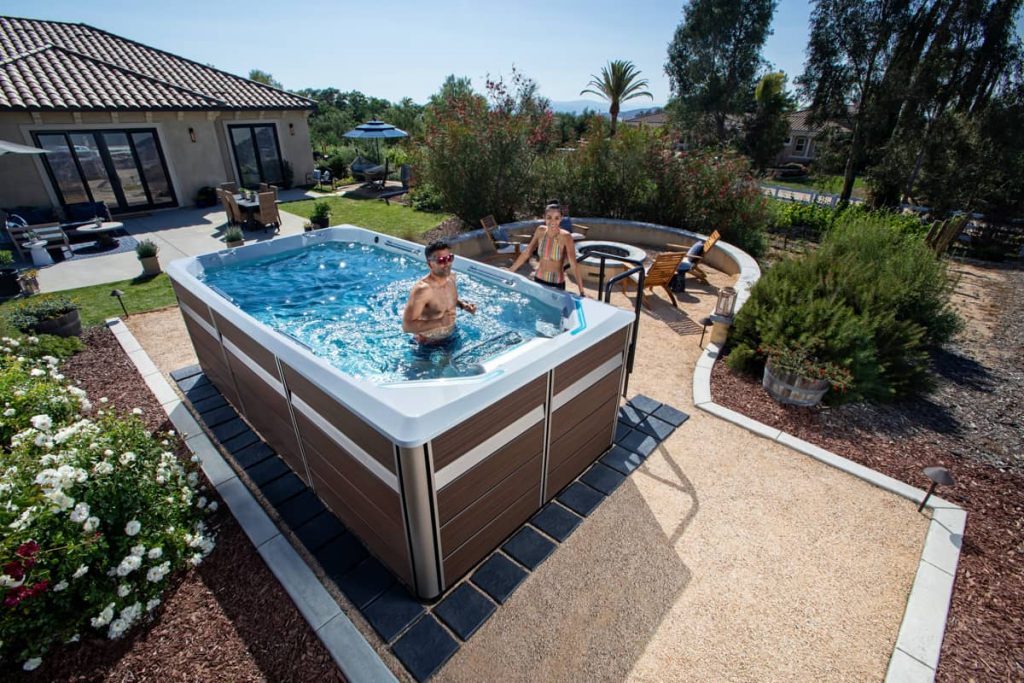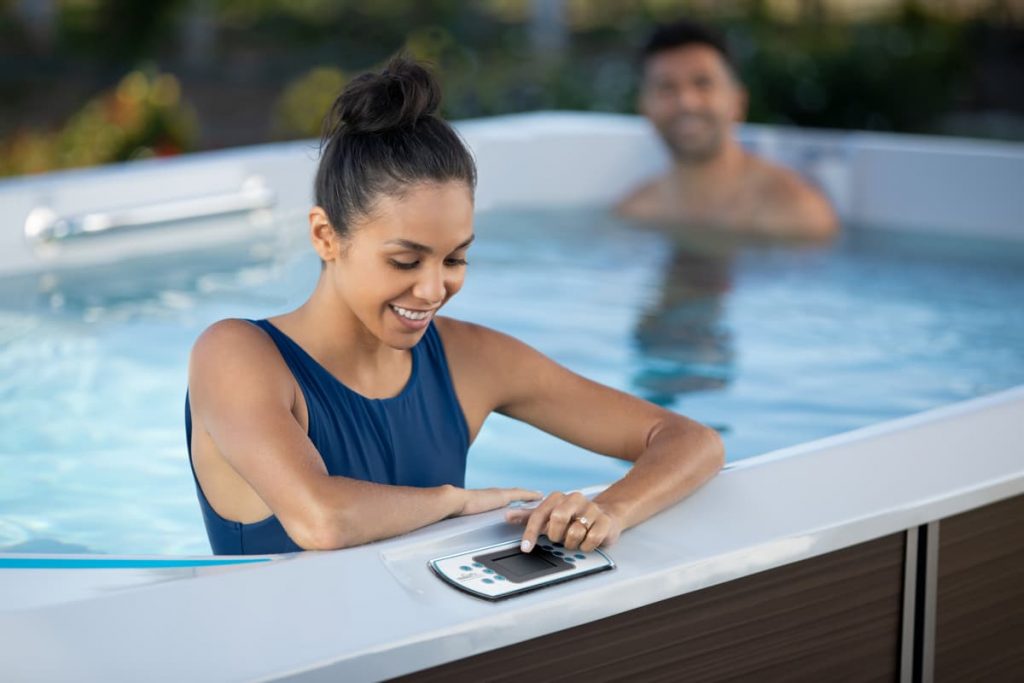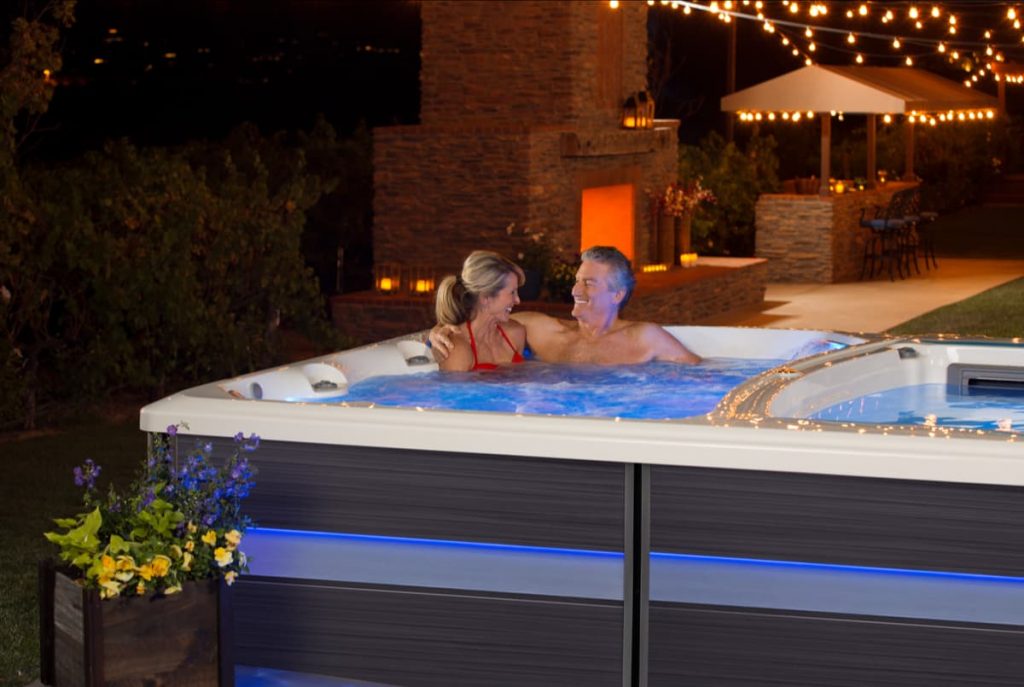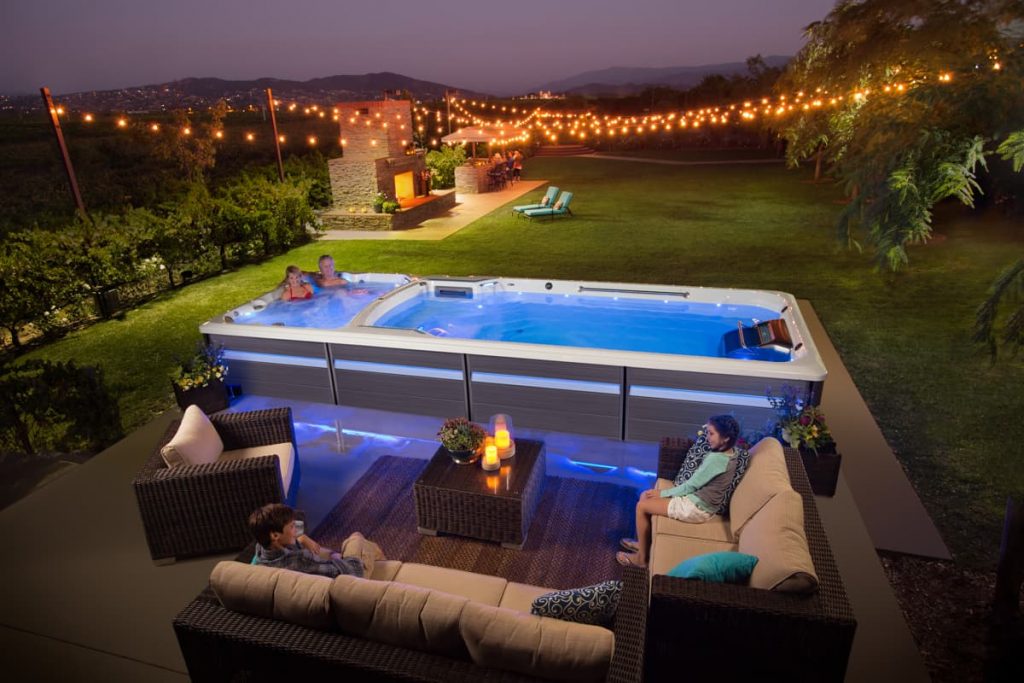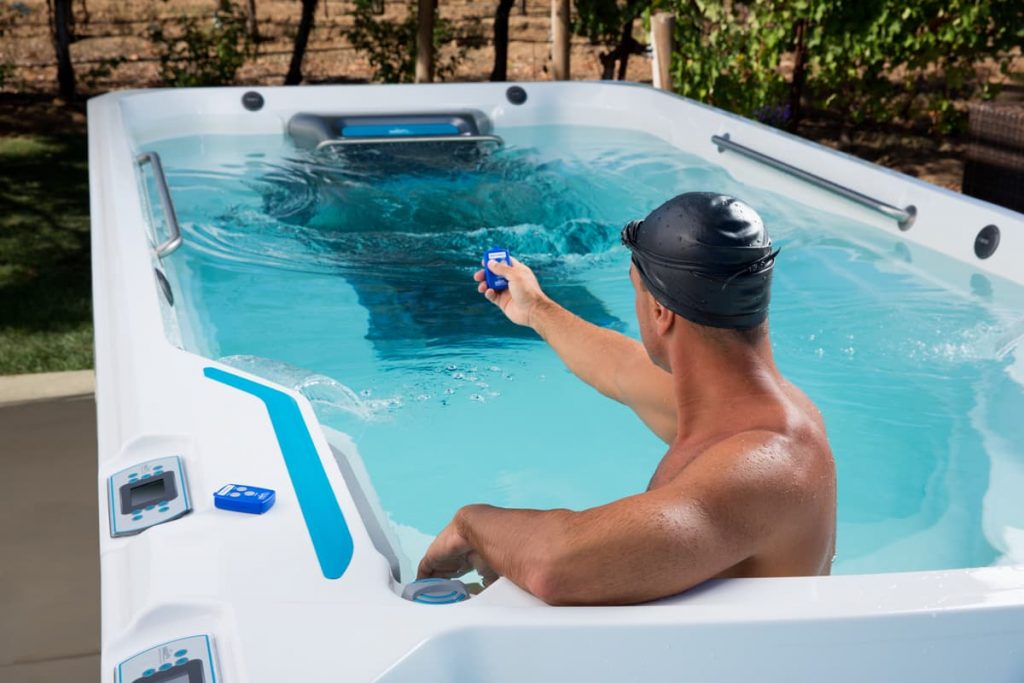 Get a quote for the R200® spa
Wellness awaits you! Take the next step to owning a Hot Spring spa by letting our Spa Specialits send you a personalized offer.
* By submitting this form you are providing permission for Aquapool Spas S.L. to periodically contact you with exclusive promotional offers and product news. You may unsubscribe at any time.